AT&T CFO: Growth is sustainable and consumer healthy despite 'hand-wringing'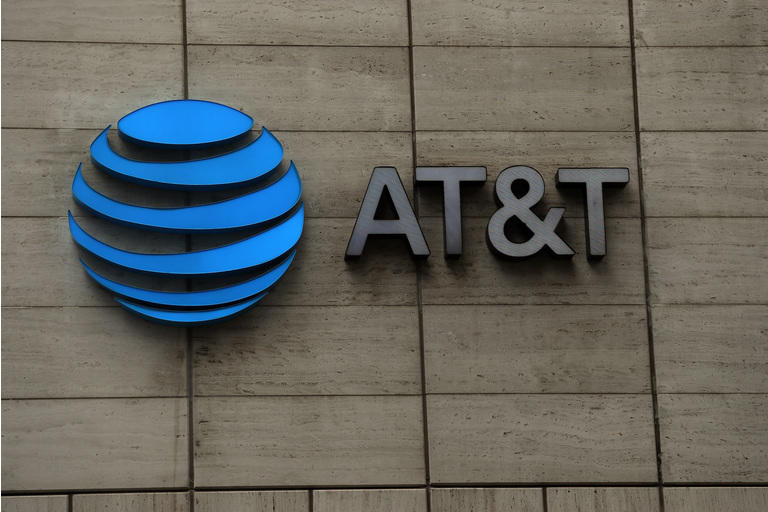 AT&T's (NYSE:T) finance chief today is sticking up for the company's growth in Wireless despite "hand-wringing" from observers about whether it can keep up progress on that front.
Just a week ago, the company's stock sank

to its lowest point since the Global Financial Crisis as Communications chief Jeff McElfresh warned

not to expect the industry to continue outsized growth

in subscriptions into 2022 and beyond.

Speaking at Barclays' conference today, Chief Financial Officer Pascal Desroches took investor skepticism head on. When John Stankey took over as CEO five quarters back, he laid out three key goals, Desroches says: to grow customer relationships in wireless, fiber and HBO Max; to operate more efficiently and effectively; and to be disciplined in capital allocation.
"And I'd say in modesty we are doing well on all those counts," Desroches says. About the wireless business supposedly "under siege," he says "Last quarter, not only did we have a significant growth in subscribers, but we grew profit margins, we grew EBITDA. And we expect that growth to accelerate as we go into Q4. So we're growing revenues, subscribers, and profits. And yet, there is lots of hand-wringing about whether or not this is sustainable."
People are concerned about growth because "the industry is performing better than it ever has before. And how ironic is that?" In time we'll get back to industry growth in line with population, but "right now the consumer is very healthy."
Asked about average revenue per user, Desroches notes one extreme factor is "We're in a period the last two years where we haven't seen the same level of international roaming as we had pre-pandemic. We're less than 50% of pre-pandemic levels." But also, the Unlimited Elite plan is the company's highest-level and fastest-growing plan, but only represents 20% of subs. So "there is a lot of opportunity, a lot of headroom to grow that top plan."
Growth in fiber has barely offset legacy declines on copper lines, Barclays' Kannan Venkateshwar notes. But Desroches says it's different this time.
"You look back, there were periods where we didn't invest; we didn't grow our footprint," he says. "And that hurt us; that's not going to happen. We've committed to get in 2.5 million homes this year. And we're on track to do that."
On the revenue side, strategic services have been offsetting some of the legacy services. Desroches says that AT&T is proactively getting out of many services it used to provide "because they weren't the businesses for us. So there is a rationalization of low-margin products that's happening."
There's an inflection point on revenues coming in 2022 going into 2023, with growth in overall revenues for the enterprise business coming by the end of 2023. And "once you reach that inflection point, profits should follow as well."
As for the key decision of whether the WarnerMedia-Discovery (NASDAQ:DISCA) transaction will call for a split or a spin-off, Desroches says that will come closer to the closing, when complete information will include the relative share prices of the two entities. "And look, in terms of the dividend, what we've said is 40% to 43% of a roughly $20 billion of free cash flow. So when you look at that relative to the free cash flow, so let's say at 40%, you're at $8 billion. And so free cash flows after dividend is $10 billion to $12 billion - $10 billion-plus" that gives a lot of flexibility to strengthening the balance sheet.
Against very broad gains in the stock market, AT&T shares fell slightly today,

down another 0.9%

to $23.08, just slightly above last week's 52-week low.