Hot Stocks: AAPL sets high; EV stocks rally; AVAV, HQY fall on earnings; TRUP jumps on CHWY deal
Dec. 07, 2021 5:39 PM ET
Tesla, Inc. (TSLA), AAPL
VOXX, AVAV, HQY, TRUP, CHWY, HYZN, LCID, INVZ, AEVA
By:

Brian Stewart,

SA News Editor
6 Comments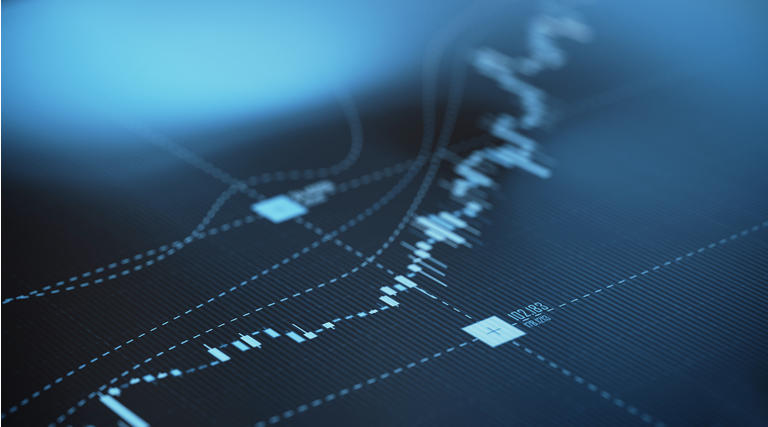 Stocks staged a massive rally on Tuesday, continuing their recovery after the losses posted last week. Electric-vehicle stocks stood at the vanguard of the advance, with investors downplaying short-term worries to focus on long-term potential.
The rally included a rebound in Tesla (NASDAQ:TSLA), as well as notable gains in Aeva Technologies (NYSE:AEVA), VOXX International (NASDAQ:VOXX), Hyzon Motors (NASDAQ:HYZN) and Innoviz Technologies (NASDAQ:INVZ).
Apple (NASDAQ:AAPL) also served as a highlight of the day's advance. Shares of the tech giant added to recent gains to set a new 52-week high.
Trupanion (NASDAQ:TRUP) represented another major gainer on the session. The stock expanded its value by nearly two-fifths thanks to a partnership with pet-industry disruptor Chewy (NYSE:CHWY).
Sector In Focus
The electric-vehicle sector found renewed buying on Tuesday, rebounding from some recent weakness.
Aeva Technologies (AEVA) saw a 13% rise, making it one of the best performances in the group. VOXX International (VOXX) and Hyzon Motors (HYZN) likewise both rose about 9%, while Innoviz Technologies (INVZ) advanced around 7%.
Regulatory worries had dragged down some of the industry's biggest players earlier this week, with Lucid (NASDAQ:LCID) and Tesla (TSLA) suffering from negative headlines Monday related to separate government probes.
For LCID, the news involved a subpoena related to its going-public SPAC transaction. Meanwhile, TSLA faced word of an investigation into its disclosures surrounding solar-panel fire risks.
However, investors focused Tuesday on the prospects of general industry growth, fueled by the U.S. government's ecofriendly infrastructure bill.
That helped TSLA bounce back during the session, rising about 4%.
That said, LCID edged modestly lower on Tuesday, adding to Monday's slide and recording its sixth consecutive day of losses.
Standout Gainer
Pet-insurance provider Trupanion (TRUP) jumped 39% after announcing a partnership with Chewy (CHWY), with investors betting the tie-up with a high-profile online pet-supplies retailer will dramatically expand its business.
Under the deal, TRUP will offer pet-insurance products to CHWY's customers. The partnership is scheduled to go into action next spring.
TRUP skyrocketed $43.63 to end the day at $155.41. The stock reached a $157.69 52-week intraday high earlier in the session before moderating slightly.
Standout Loser
Disappointing Q3 results sparked a massive sell-off in shares of HealthEquity (HQY), which finished 25% lower.
The provider of health savings accounts reported stagnant revenue for its latest quarter, with a top-line figure that edged up less than 1% from last year. That missed analyst predictions.
HQY also gave a soft forecast for the full year. The firm predicted revenue of $750M-$755M, below the $762M expected by experts.
HealthEquity (HQY) tumbled $13.94 on the news to close at $42.73. Still, this represented an improvement from the $36.80 52-week intraday low the stock set early in the session.
That said, HQY had been showing weakness even before Tuesday's earnings release. All in, HealthEquity (HQY) has dropped nearly 48% over the past six months.
Notable New High
Another bullish comment from a Wall Street analyst spurred a more-than-3.5% advance in Apple (AAPL). This added to gains posted earlier in the week, driving the iPhone maker to a new high.
Morgan Stanley raised its price target on the stock to $200 -- the highest mark among the Wall Street community. Previously, the target sat at $164.
Analyst Katy Huberty based the move on long-term potential for AAPL's new products, like the launch of its AR/VR offering, expected to take place over the next year. She also sees near-term strength for legacy offerings like iPhones and Apple's App Store.
Her remarks continued an upbeat theme that Apple (AAPL) has enjoyed this week. On Monday, KeyBanc Capital Markets initiated coverage of the stock with an Overweight rating, giving AAPL a $191 price target.
AAPL finished Tuesday's session at $171.18, a gain of $5.86 on the day. With the rally, the stock also reached a fresh intraday 52-week high of $171.58.
The advance added to an upswing that has lasted since mid-October. This has added to gains posted earlier in the year, with AAPL now up about 32% for 2021.
Notable New Low
AeroVironment (AVAV) plunged 27% following the release of its quarterly results, as the company slashed its forecast for the fiscal year. The slide took AVAV to a new 52-week low.
The defense contractor topped expectations with its earnings figure. However, the firm's revenue came up short of analysts' consensus, despite 32% growth from last year.
Looking ahead, AVAV cut its revenue forecast for fiscal 2022, saying it now projects a number between $440M and $460M. The company had previously projected a top-line total of $560M-$570M, while analysts were looking for a number close to $570M.
AVAV retreated $21.97 to finish at $57.98. Early in the day, shares reached an intraday 52-week low of $53.50 before bouncing back a bit before the close.
Tuesday's slide accelerated downward pressure that has dominated trading over the past month. The stock is down about 39% over that time.
To track Wall Street's biggest movers throughout the session, turn to SA's On The Move section.