Why did Digital World Acquisition stock rocket today? The Trump CEO effect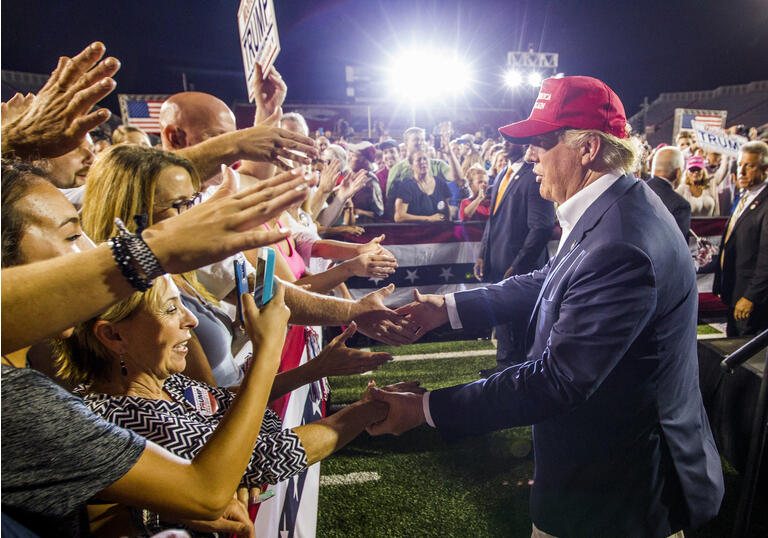 SPAC Digital World Acquisition Corp. (NASDAQ:DWAC), which announced a deal to take former president Donald Trump's social media company public in October,

surged 28%

today after

gaining 17%

yesterday on news of a

CEO for Trump Media & Technology Group.

The Trump social media company announced on Monday that Representative Devin Nunes (R-CA) will retire from Congress and take the role of chief executive officer of Donald Trump's social media platform in January, which will launch Truth Social.
It appears that DWAC was likely gaining today due at least partly to promotion on social media from posters on Twitter and StockTwits.
The Nunes news came after Digital World Acquisition (DWAC) and Trump Media confirmed over the weekend that they would be getting a $1B PIPE investment for the new company, which Reuters last week said would value the new entity at about $3B.
Today's, and to some extent yesterday's, move might be a bit of a surprise to some after DWAC said on Monday that it was being probed by the SEC and other regulators relating its dealings with Trump Media.
The SEC probe into DWAC followed Sen. Elizabeth Warren (D-MA) sending a letter to SEC Chairman Gary Gensler last month requesting that the agency investigate the transaction. The Warren request came after a New York Times report that Trump's recent deal with DWAC may have skirted securities laws.
Digital World Acquisition warrants (NASDAQ:DWACW)

jumped 30%

today and Digital World Acquisition units (NASDAQ:DWACU)

soared 28%.

Application software company Phunware Inc. (NASDAQ:PHUN), which has previously had ties to Donald Trump's campaign, also

jumped 21%

today.
Warrants of Benessere Capital Acquisition (NASDAQ:BENEW), a SPAC that is also run by Digital World (DWAC) founder Patrick Orlando,

rose 18%.

Benessere late last month announced a deal to take hydrogen supplier eCombustible public.
Dear Readers: We recognize that politics often intersects with the financial news of the day, so we invite you to click here to join the separate political discussion.