Grayscale Bitcoin Trust hinges on key technical trading levels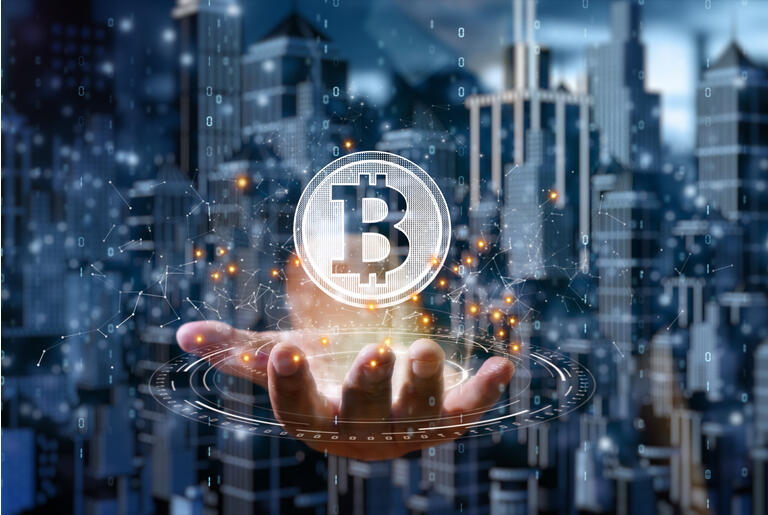 Grayscale Bitcoin Trust (OTC:GBTC) hinges on key technical levels, as the Bitcoin (BTC-USD) fund is looking to either break above its moving average levels or breakout below crucial support.
GBTC is fighting to advance to

the topside above its 100- and 200-day moving averages as it is sitting on an important support trendline. At the same time, bears are pushing GBTC down and are looking to push the fund below critical support and break the fund out to fresher lows. See below chart: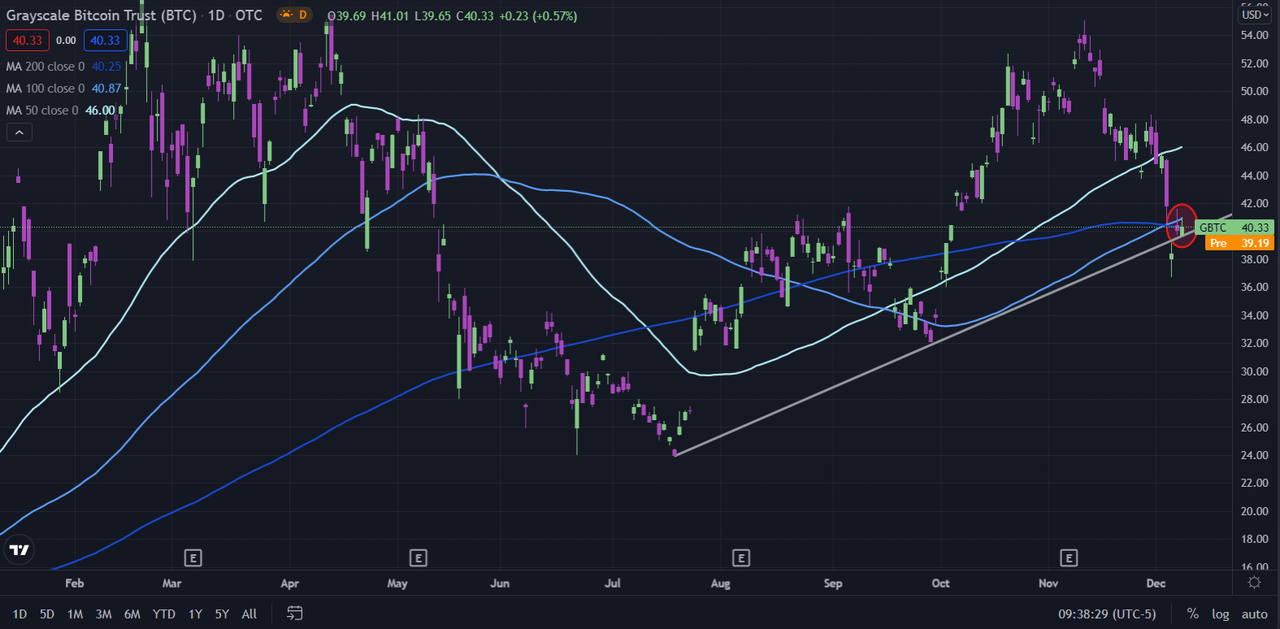 GBTC is at an inflection point and is looking to rebound from its recent selloff as the fund is

-26.8%

from its Nov. 10 high, one month back, and

-33.3%

from its YTD high dating back to Feb. 19.
The fund's net asset value (NAV) is supporting the bull case, which is sitting at a -13.82% discount, according to YCharts. NAV levels below zero represent that a fund is trading at a discount, whereas above zero represents it trading at a premium.
Year-to-date price action: GBTC

+26%

, BTC-USD

+66.3%

.
Grayscale Investments has also launched a new product for investors called the Grayscale Solana Trust.