ETFs to watch heading into 2022, as markets focus on the Fed, inflation, and fundamentals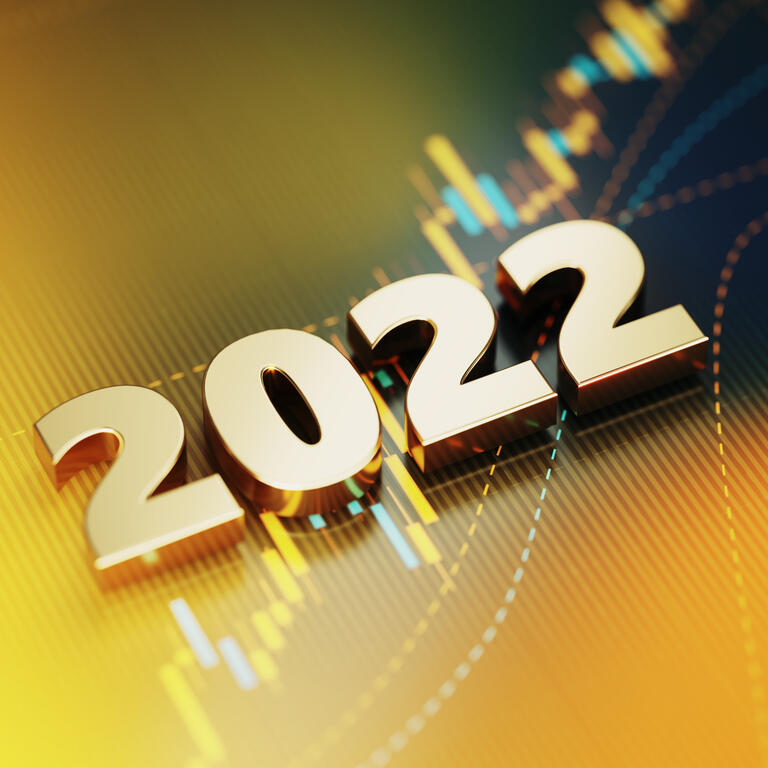 The ETF issuer Global X has outlined its 2022 market outlook. They expect the market to pay closer attention to fundamentals heading into 2022 and highlight concerns around the Fed and inflation.
Below is a

breakdown of Global X's 2022 perspective and a handful of ETFs that investors can play in conjunction with the report.
The Fed
"We believe 2022 is likely to be the year of the Fed. Updated guidance and sentiments from the Fed about inflation expectations, and the speed and trajectories for tapering and interest rate increases, are likely to dominate sentiment in the equities and fixed income markets."
As the Fed's decision-making remains front and center, so will the Invesco DB USD Bullish ETF (NYSEARCA:UUP). As exchange rates often react strongly to Fed announcements, U.S. dollar ETFs like UUP can experience volatile price swings.
Inflation
"Inflation is likely to remain elevated until mid-2022 while supply chains normalize. Currently, we are not concerned about stagflation."
Investors who are worried about rising inflation levels can look towards U.S. Treasury Inflation-Protected Securities, or "TIPS," ETFs for protection.
Fundamentals
"Income investors should be prepared for higher rates and inflation to persist, a scenario that makes lower duration assets and real assets more attractive."
"Equity markets will likely be more selective in 2022 with a focus on valuations, fundamentals, and quality."
From a valuation vantagepoint, Vanguard offers a variety of small-, medium-, and large-cap value funds for investors, such as the Vanguard Value ETF (NYSEARCA:VTV), Vanguard Mid-Cap Value ETF (NYSEARCA:VOE), and the Vanguard Small Cap Value ETF (NYSEARCA:VBR).
Conclusion
For greater insight, read the full market outlook put out by Global X.
Year-to-date price action: UUP

+6.2%

, TIP

+0.7%

, SCHP

+1.1%

, VTIP

+1.9%

, VTV

+21.3%

, VOE

+24.6%

, VBR

+24.2%

, XLE

+51.1%

, and XLF

+32.4%

.
Below is Seeking Alpha's momentum grades on UUP, TIP, SCHP, VTIP, along with the fundamental ETFs that have strong valuations.


"This article has been updated"