Slack CEO skeptical about moving work to the metaverse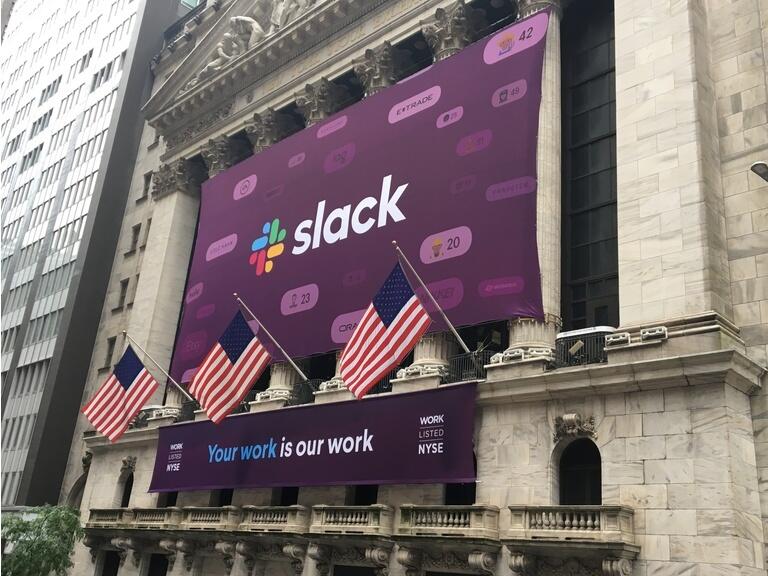 Slack CEO Stewart Butterfield gave a skeptical outlook for integrating the metaverse into everyday work experience, saying the provider of workplace communication tools has seen recent success with more stripped-down features.
"It's a little

hard for me to imagine putting the goggles on all day," he told CNBC on Tuesday, explaining why a totally immersive digital experience, like the one imagined by Meta Platforms

(NASDAQ:FB)

, might not catch on in a workplace setting.

Rather, the head of Slack, which is owned by Salesforce (NYSE:CRM), said his company has seen "tremendous success" with simpler communication tools. He specifically pointed to Slack's Huddle feature, which facilitates casual voice-only interactions.
"So that's kind of pointing in the opposite direction, where we're having the minimal amount multimedia interface," he said.
Despite being unconvinced about the metaverse, Butterfield believes the tight integration of digital technology and the workplace will remain a permanent feature of the economy.
"The hybrid kind of environment is here to stay forever," he said. "Going back to the office for two days a week doesn't seem like a decrease from five anymore. It seems like an increase from zero."
Commenting on the merger with Salesforce (CRM), which closed in July, Butterfield reported that the integration has had a "positive impact on Slack's business."
He added that "a lot of the momentum will show up next year."
CRM marched steadily higher for much of the second half of 2021, reaching a 52-week high of $311.75 in early November. However, the stock suffered a sell off in the final weeks of that month, propelled in part by a disappointing forecast for Q4.
Shares have found their footing lately but remain well off the November peak. On Tuesday, the stock slipped nearly 5% in intraday trading, falling to $253.55 at about 2:15 p.m. ET.
Even with the recent retreat, CRM has outperformed the broader market since closing the Slack merger in late July. Shares are up about 9% over that period, compared to an advance of less than 7% for the S&P 500.