Federal Reserve doubles pace of tapering to $30B per month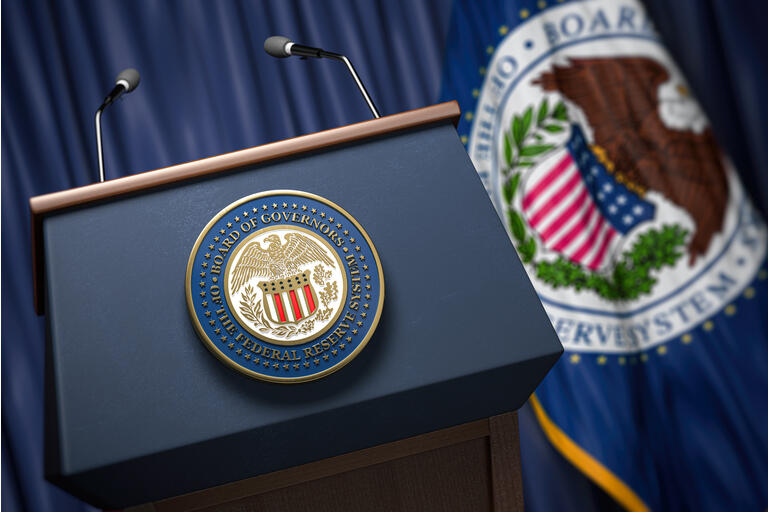 The Federal Reserve reduces its monthly asset purchases by $30B per month from its previous pace of $15B, bringing the end of its QE tapering to earlier than the June end-date in its original plan, and pulling forward the

possibility of a rate hike to early in 2022.

"With progress on vaccinations and strong policy support, indicators of economic activity and employment have continued to strengthen," the central bank said in a statement.
In light of elevated inflation and a strong labor market, the Fed will reduce the monthly pace of net asset purchases by $20B for Treasury securities and $10B for agency mortgage-backed securities, it said.
Starting in January, the Federal Open Market Committee will increase its holdings of Treasury securities by at least $40B per month and of agency mortgage-backed securities by at least $20B per month. That's down from its rate of purchasing at least $80B of Treasurys and $40B of MBS in October, before it started the taper.
"The Committee judges that similar reductions in the pace of net asset purchases will likely be appropriate each month, but it is prepared to adjust the pace of purchases if warranted by changes in the economic outlook," the Fed said.
The central bank keeps its federal funds target rate range at 0.0-0.25%, as was widely expected. With inflation staying at elevated levels, the more rapid taper is expected to give the Fed more flexibility to raise rates at an earlier date.
The monetary policy decision was unanimous among the FOMC's voting members.
The Fed officials' expectations turn decidedly more hawkish, as all of them now see rate hikes sometime in 2022, according to the closely watched dot plot.
After the Fed announced the decision, the CME FedWatch tool showed a 44.3% probability of a 25 bps rate hike at the Fed's May meeting, up from a 42.9% probability before the decision. The probability of the Fed holding the key rate at 0%-0.25% in May fell to 39.1% from 43.6% previously.
The 10-year Treasury yield spiked to 1.47%, slipping to 1.46% in recent trading. The three major U.S. stock averages reverse course, all in the green, with the S&P 500 and Nasdaq each

up 0.4%

and the Dow

up 0.2%

.
Next up: Press conference at 2:00 PM ET.
SA contributor John M. Mason says the U.S. dollars strength isn't because of what the Federal Reserve is doing, but because of what other major central banks aren't doing.