J.P. Morgan reviews 2021, sets top 2022 picks in telecom, cable and satellite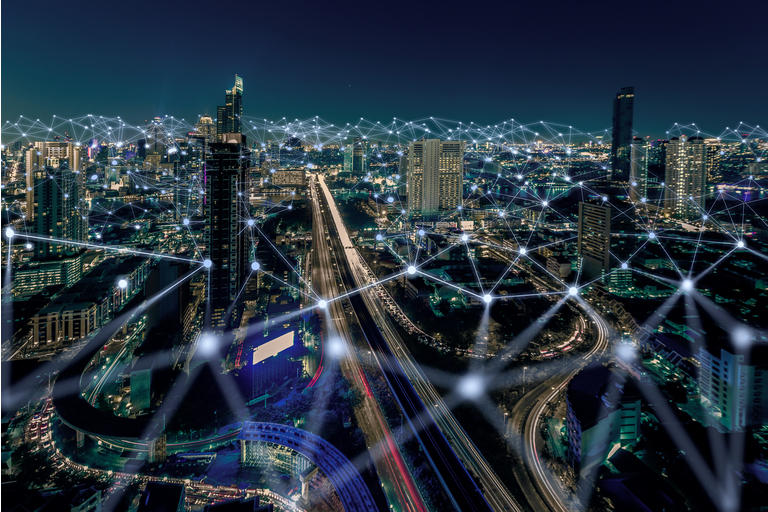 A look-ahead to 2022 in telecom, cable and satellite sectors also gives J.P. Morgan the chance to look back on how its key questions for 2021 played out - and to set up top picks for the new year.
And for the most part, its 2021 questions still persist today. In its big Wireless/Towers questions for this year, it had asked whether service revenue growth would be able to speed up amid some stable pricing. The elevated device promotions from last year's fourth quarter persisted as the firm expected, but service-level pricing stayed rational.
"Wireless subscriber growth accelerated to record levels in 2021, and we expect 2022 postpaid voice growth to decelerate meaningfully," it says, adding that its 2022 estimate of 8 million postpaid net adds could be high. As for whether cable and Dish Network (NASDAQ:DISH) could take more share of wireless growth, it notes MNO growth was much higher than expected (80%) while cable net adds and net add share fell short of expectations. Cable plus Dish should grow to 29% share in 2022 vs. 24% this year, it says.
Turning to Towers, where J.P. Morgan had been cautious, it notes American Tower (NYSE:AMT) and SBA Communications (NASDAQ:SBAC) outperformed Crown Castle International (NYSE:CCI) after some initial weakness, as small-cell deployment plans were pushed to beyond 2022. Dish's deployment will be a key factor for towers in 2022, the firm says.
Its big video/broadband questions for this year included whether linear video losses would accelerate with the ongoing scale-up of streaming platforms. J.P. Morgan had forecast legacy pay TV losses of 6.1 million subs, and virtual MVPD adds of 1.6 million; reality is that the legacy ecosystem is tracking toward losses of 5.9 million, with vMVPD adds of about 1.3 million amid some aggressive price hikes from platforms. For the coming year, it expects still smaller legacy video losses (about 5.1 million) and flat vMVPD growth of 1.3 million.
As for whether cable growth would slip as fiber construction ramped back up: Residential broadband net adds are trending to 2.7 million (ex-wireless) in 2021, vs. the firm's expectations for 2.8 million, and penetration is on track to hit 79.1% of addressable homes vs. an expected 78.3%. For 2022, the firm expects fiber construction should help a rebound in total telco net adds, at cable's expense, and fixed wireless should ramp up as T-Mobile (NASDAQ:TMUS) and Verizon (NYSE:VZ) increase eligible households.
Turning to its key Overweight stocks in the sectors for the new year: T-Mobile (TMUS) is the best long-term idea "based on substantial synergy and operating efficiencies that should drive strong EBITDA and cash flow growth." The firm likes T-Mobile's opportunities in rural/small markets, business, and fixed wireless - and it notes with ramping free cash flow, it's expecting buybacks of $10 billion in 2023 but those could come earlier if synergies or operating efficiencies permit. The firm has a $175 price target, implying 45% upside.
In cable, it likes Charter Communications (NASDAQ:CHTR), which should be able to buck slower ecosystem growth with more share gains even in the face of hotter competition (and before it benefits from its own rural expansion). Investing in mobile and the Rural Digital Opportunity Fund, along with legacy network upgrades, should weigh on free cash flow medium-term, but "we believe the growth associated with all of them will support the multiple and FCF/shr growth will be strong with falling share count." It has an $815 price target, implying 29% upside.
And its favorite industry small-cap for 2022 is Anterix (NASDAQ:ATEX), set to grow a $3 billion sale pipeline and adding deal momentum. Positive prepayment trends are leading to excess cash and likely buybacks ahead, and J.P. Morgan estimates the company will hit $108.5 million in run-rate revenue by fiscal 2024 (slightly below some aggressive guidance). It has a price target of $71, pointing to 25% upside.