Justice Department pushes ahead on review of bank merger rules
Dec. 17, 2021 11:38 AM ET
By:

Liz Kiesche,

SA News Editor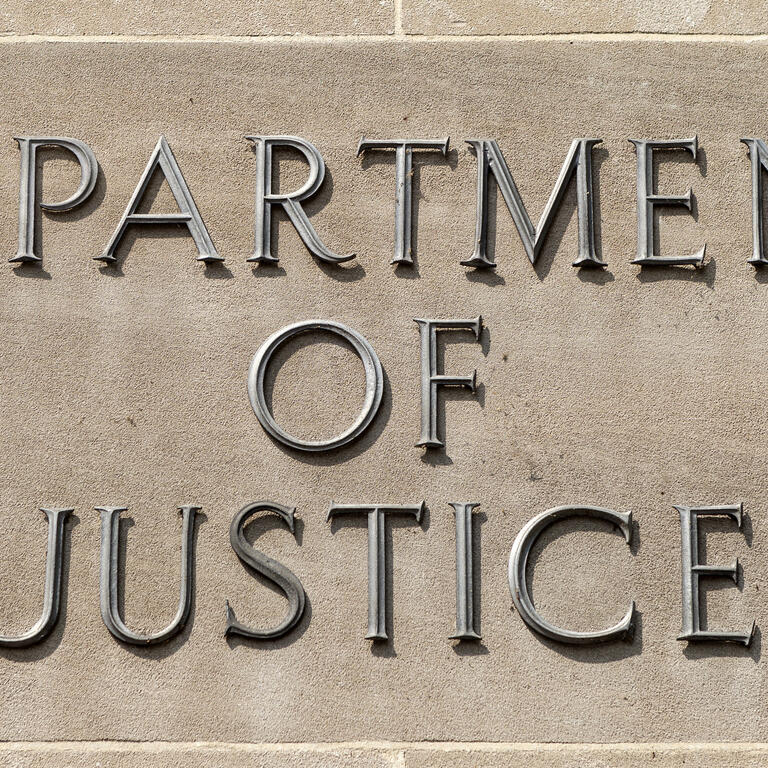 The U.S. Justice Department is seeking more public comments on bank merger competitive analysis, showing that the Biden administration is increasing scrutiny on bank deals.
The Department of Justice's Antitrust Division said it's seeking

additional comments until Feb. 15, 2022 on how the division should revise the 1995 Bank Merger Competitive Review Guidelines. The division will use the comments to ensure that the guidelines reflect current economic realities so that "Americans have choices among financial institutions, and guard against the accumulation of market power," it said in a statement.

"The Antitrust Division shares with its federal partners an interest in ensuring bank mergers do not harm competition and the competitive process," said Assistant Attorney General Jonathan Kanter of the Antitrust Division.
The move by the Justice Department comes after Democratic members of the Federal Deposit Insurance Corp. push to review regulations pertaining to big-bank mergers, according to a Wall Street Journal article. They are seeking to start a regulatory process without the support of FDIC Chair Jelena Williams, who says that Rohit Chopra, director of the Consumer Financial Protection Bureau is trying to seize control of the FDIC board.
On Dec. 9, Chopra posted on CFPB's blog a document saying the FDIC's board voted to start a review of its Bank Merger Act policies and invited the public to weigh in on the subject.
In September, Senator Elizabeth Warren and Representative Chuy Garcia introduced the Bank Merger Review Modernization Act, saying the current regulatory review has become a "rubber stamp" process.
The Justice Department originally sought public comment on six questions regarding the banking merger guidelines. The new call for comments will focus on "whether bank merger review is currently sufficient to prevent harmful mergers and whether it accounts for the full range of competitive factors appropriate under the laws."
In July, the DOJ and Federal Trade Commission said current merger guidelines deserve a "hard look"