Why cannabis investors need to pay attention to ancillary companies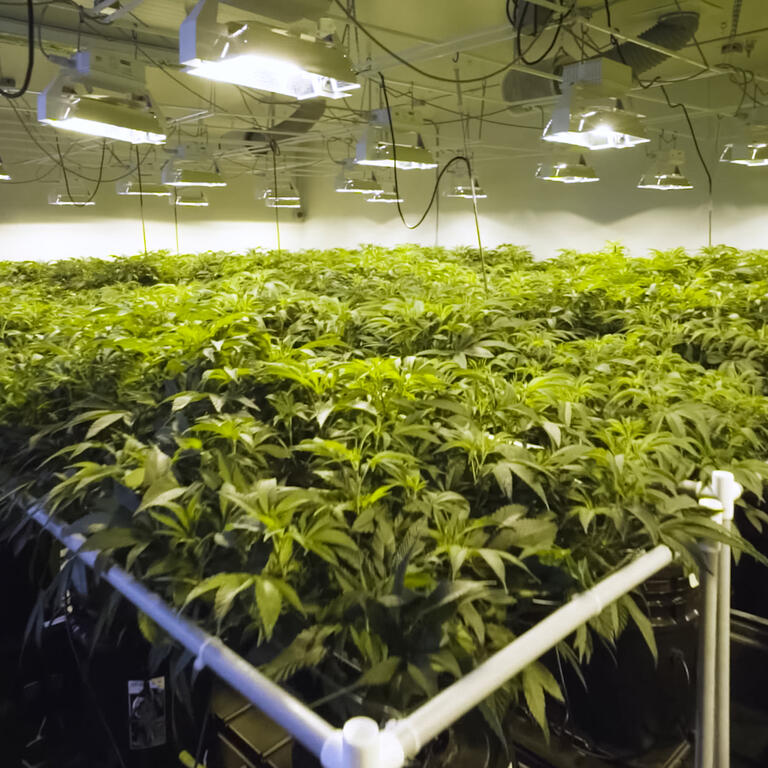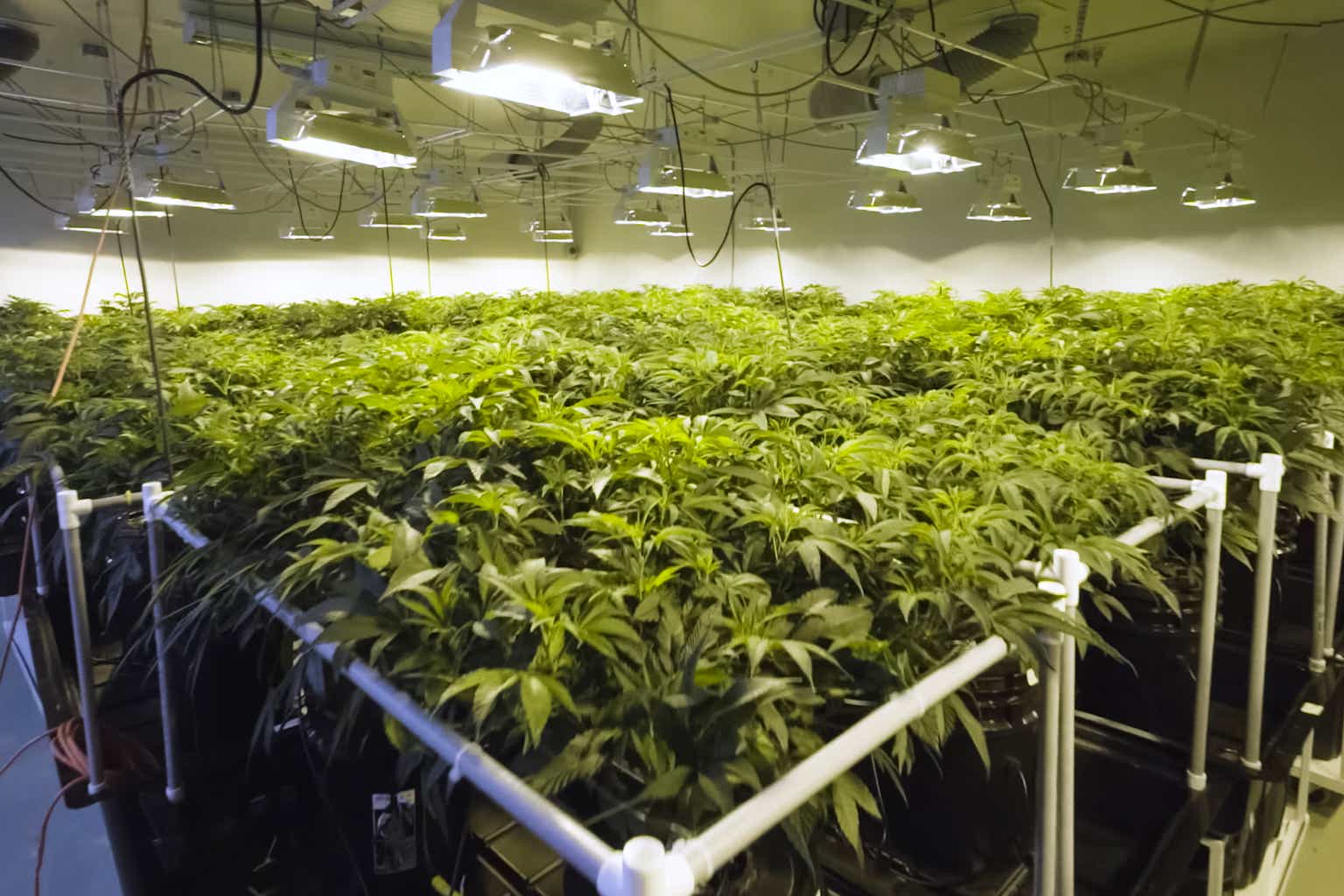 While it may take a village to raise a child, it takes a large number of resources to grow a healthy cannabis plant.
Investors keeping tabs on the cannabis industry are missing out if they

are only paying attention to Canadian licensed producers (LPs) and multi-state operators (MSOs).

There is a group of companies that are essential -- both literally and figuratively -- to the growth of the cannabis industry: ancillary companies.
These companies run the gamut and include fertilizer producers, hydroponic equipment, grow lights, and REITs that own the greenhouses where marijuana is grown.
New Cannabis Ventures created the Ancillary Cannabis Index on March 31 to track such companies. Like Canadian LPs and MSOs, after a strong Q1, the index had dropped precipitously.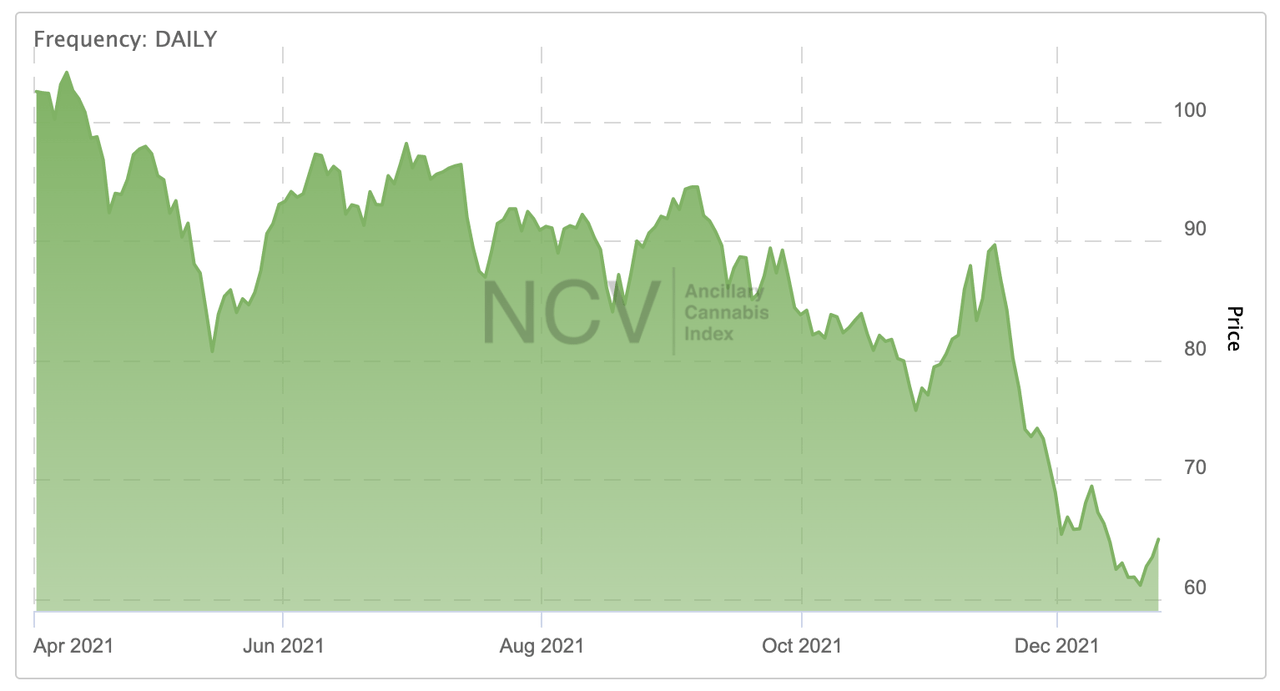 The two best performing stocks in this index are industrial REITs whose holdings focus on properties, such as greenhouses are warehouses, utilized specifically by licensed cannabis operators. They are Innovative Industrial Properties (NYSE:IIPR) and Power REIT (NYSE:PW).
Innovative is

up 37%

year to date, while Power is

up 134%

.
While Innovative is invested exclusively in cannabis activity-related properties, Power is more diversified as its holdings include controlled environment agriculture (greenhouses), solar farm land and transportation (railroad real estate).
Innovative has 58 cannabis properties overall. Its biggest concentration is in Michigan and Pennsylvania, where it has seven properties in each state.
Seeking Alpha's Quant Rating is very bullish on Power, but neutral on Innovative.
A marijuana REIT newcomer is NewLake Capital Partners, which went public in August. It is

down ~6%

since then. Note it is not included Ancillary Cannabis Index.
Another star performer in the index is AFC Gamma (NASDAQ:AFCG), which operates as a mortgage REIT that structures and underwrites loans for licensed cannabis industry companies. Since its March IPO, the stock is up ~15% year to date.
While the company is currently very profitable, that might change if proposed legislation is approved that would allow commercial banks to do business with cannabis companies, according to Seeking Alpha contributor Austin Rogers, who has a neutral rating on shares.

Chart is total return from March 1, 2021-December 25, 2021
The best performing stock in the index outside of REITs is urban-gro (NASDAQ:UGRO), which provides indoor cultivation systems and equipment. YTD, the company is

up 71%

.
urban-gro uplisted to Nasdaq earlier this year. In August, Seeking Alpha contributor Shareholders Unite said the company is "very well positioned to benefit from the tailwind of two secular growth markets, cannabis, and the controlled environment ag markets."
Although in the red

down ~15%

YTD, Agrify (NASDAQ:AGFY) considers itself a vertically integrated solution provider for the cannabis industry providing facility design and construction, as well as consulting services.
However, Seeking Alpha contributor Daniel Jones, who has a neutral rating on shares, just wrote that Agrify is a risky bet considering the company's losses and net cash outflows are growing.
With brick-and-mortar stores and a large commercial services operation providing hydroponic products and services, GrowGeneration (NASDAQ:GRWG) is another company to pay attention to. Shares are

down 66%

YTD.
Wells Fargo recently initiated GrowGeneration with an equal weight rating.
With a market cap ~$8.8B, Scotts Miracle Grow (NYSE:SMG) is the largest company in the ancillary cannabis space. It shares are

down 19%

YTD.
While not a pure play ancillary company, Scotts' fertilizers are used in marijuana plant growing. Also, products from its brands including General Hydroponics, Botanicare, and Gavita Horticultural Lighting are extensively used in the cannabis industry.
Wells Fargo recently started the company with an overweight rating.