Walgreens Boots is said to have received offer from Bain for its Boots U.K. chain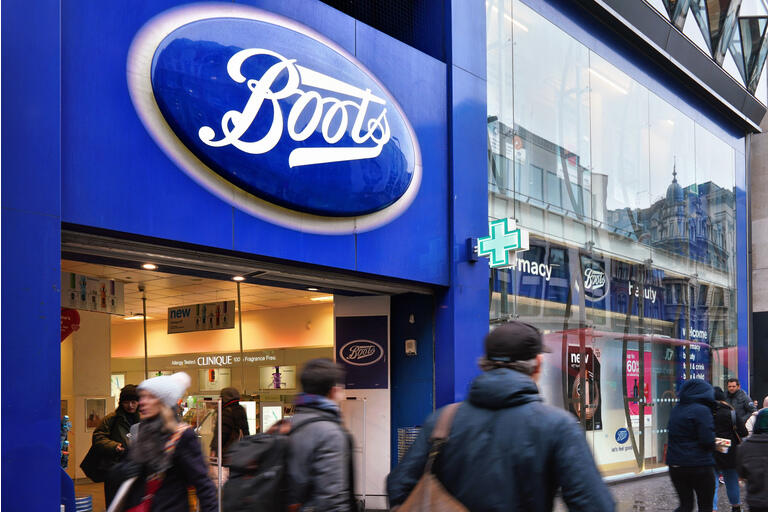 Walgreens Boots (NASDAQ:WBA) is said to have received a takeover offer from private equity firm Bain Capital for its Boots drugstore chain in the U.K.
Bain Capital offered to buy the U.K. chain two

months ago, which started a sales process for the health and beauty retailer, according to a

Times of London report.

The PE firm is now positioning itself as a frontrunner in the auction. Boots owns about 25% of its stores and the chain may be valued at GBP6B pounds ($8.1B) to GBP7B pounds in a sale.

Sky News first reported early last month that the pharmacy company was exploring a potential sale of its Boots chain in 2022.
PE firms CVC Capital Partners, Carlyle, KKR & Co., Advent International, and Clayton, Dubilier & Rice may also be considering a bid for the U.K. chain, according to the Times. Supermarket chains may also pursue an acquisition.
A sale of the Boots chain, which has 2,200 stores in the U.K., would come after AmerisourceBergen (NYSE:ABC) purchased Walgreen's Alliance Healthcare businesses for ~$6.5B last year.
A sale of the Boots chain would undo a strategic combination that started between the two companies in 2012, when Walgreens agreed to purchase a 45% stake in Alliance Boots for $6.7B. In 2014, Walgreens exercised an option to buy the remainder of the company.