NFP: With Fed focused on inflation, wages data may be more important than payrolls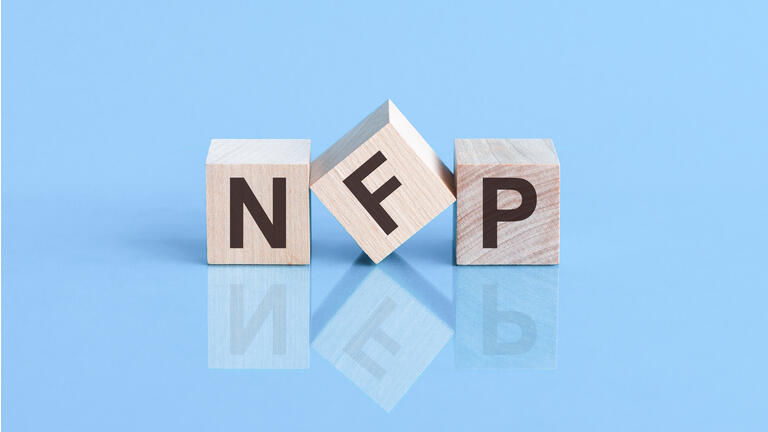 The last non-farm payrolls report for 2021 will be released this morning, with expectations that the U.S. economy added 400K jobs in December, compared to 210K jobs added in November. The figures - which represent the total number of paid

workers in the U.S. minus farm, government, private household and non-profit employees - come as many grow concerned over the direction of the U.S. recovery in 2022. Despite the fears, the unemployment rate is expected to drop to 4.1%, from 4.2% in November, with an unprecedented number of job openings across the economy.

Bigger picture: The NFP picture should be taken with a pinch of salt, given the fact that the "December figures will not yet capture the impact of the surging Omicron variant on employment," noted Lauren Goodwin, economist at New York Life Investments. In recent months, the market has also seen a big divergence between actual figures and expectations, like the November jobs report, which showed an increase of 210K payrolls despite a forecast of 550K. The prior three months weren't any better, with calls for 450K jobs in October (vs. 531K actual), 500K payrolls in September (vs. 194K actual) and 750K positions in August (vs. 235K actual).
There are several factors at play, but what's happening is the Bureau of Labor Statistics is struggling to get data during the pandemic. In fact, the agency already adjusted its initial estimates for payrolls growth by nearly 1M jobs in 2021, which was the highest adjustment ever. Businesses from which the BLS forecasts its estimates are not responding to surveys in time, which means more assumptions are included in the equation, while seasonal factors, such as customary back-to-school adjustments, have been upended by COVID-19.
Go deeper: Fed policymakers pay close attention to the data (higher payrolls can contribute more economic growth) and the market narrative begins to take shape shortly after the first numbers come out. Given that the Fed is now more focused on the other side of its dual mandate - price stability vs. maximum sustainable employment - investors will be particularly focused on some sub-components of the NFP data due to concerns about a price-wage spiral. Keep an eye on the labor-force participation, which reflects people working or actively seeking employment, and average hourly earnings that are expected to climb 0.4% in December, or 4.2% Y/Y.