New era of factious social media: TRUTH Social, Rogan joins Gettr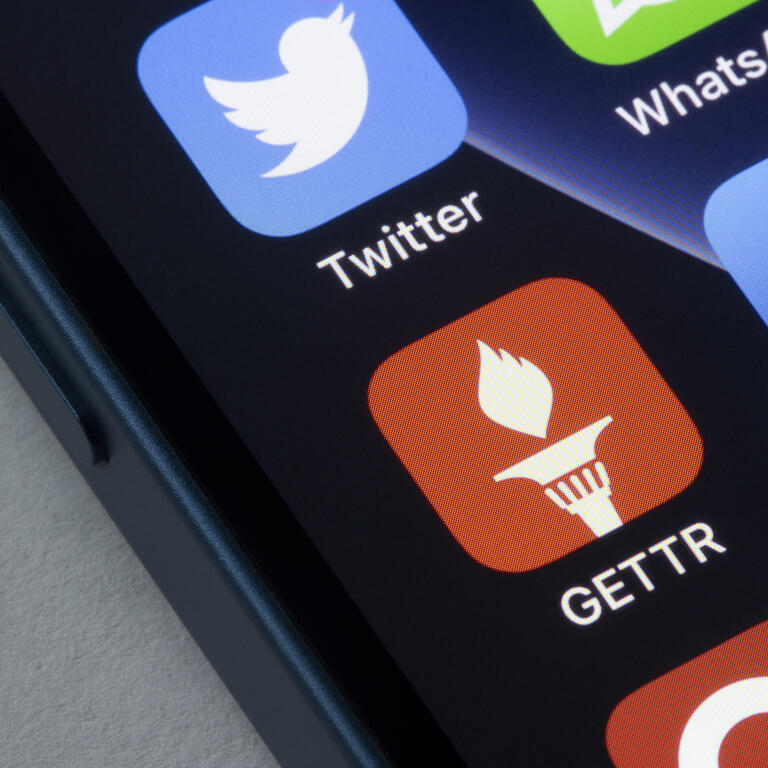 If the first anniversary of the Jan. 6 Capitol attack wasn't divided enough, the disarray is shifting online again, just as it did in January 2021. Partisan politics are not only taking place in

Congress, but are increasingly enveloping Corporate America, as well as how citizens work, operate and interact on social media. The latest development can be seen with the launch date of TRUTH Social, which has been listed in Apple's app store with an expected launch date of Feb. 21 (the date coincides with Presidents' Day).

He said, she said: Former President Donald Trump announced the social network back in October, which would be merged with SPAC Digital World Acquisition (NASDAQ:DWAC). Just like it did in October, the latest launch announcement sent shares of DWAC flying, with the SPAC

soaring nearly 20%

on Thursday to close at $60. Trump is marketing the platform as an alternative to social media giants Twitter (NYSE:TWTR) and Facebook (NASDAQ:FB), both of which banned him on the grounds of inciting the U.S. Capitol riot on Jan. 6.
"I created TRUTH Social and video-on-demand service (TMTG+) to stand up to the tyranny of Big Tech," Trump said at the time. "We live in a world where the Taliban has a huge presence on Twitter, yet your favorite American President has been silenced. This is unacceptable. Trump Media & Technology Group's mission is to create a rival to the liberal media consortium and fight back against the 'Big Tech' companies of Silicon Valley, which have used their unilateral power to silence opposing voices in America."
Go deeper: Other big personalities are also jumping ship, or at least hedging their followings, citing concerns over free speech and cancel culture. "Just in case shit over at Twitter gets even dumber, I'm here now as well. Rejoice!" said star podcaster Joe Rogan, who wrote his first post on Gettr this week. As of November 2021, the Twitter alternative (started by Trump aide Jason Miller) had almost 3M total users and almost 400K daily average users. In the last week alone, Gettr witnessed a half a million new users with the joining of Rogan, Dr. Robert Malone and the Twitter suspension of Congresswoman Marjorie Taylor Greene.