Some Supreme Court justices take issue with Biden vaccine mandates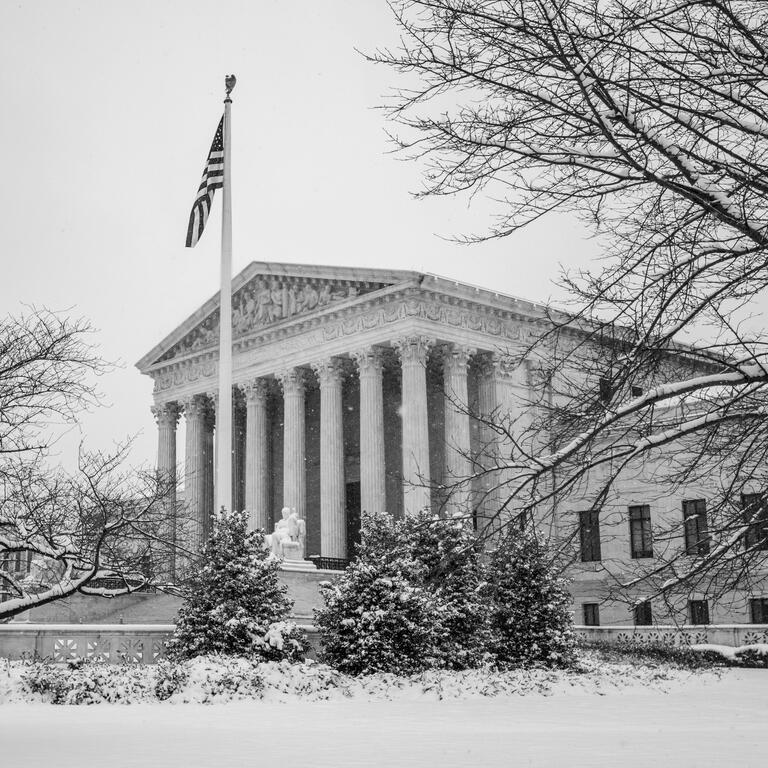 Several Supreme Court justices today appeared to question the legality of two mandates implemented by President Biden regarding COVID-19 vaccines.
The first mandate requires companies with 100 or more employees to have all

employees vaccinated or tested weekly. The other one applies to mandating vaccines at healthcare facilities without a testing option.

The first mandate, which is estimated to cover two-thirds of the private sector, or 100M workers, is set to go into effect on Monday. The healthcare worker mandate, which would require vaccinations for workers at facilities that treat federally funded Medicare and Medicaid patients, is blocked in half of the 50 U.S. states by court challenges.
In regards to the first mandate, U.S. Solicitor General Elizabeth Prelogar argued that the 1970 law that established the Occupational Safety and Health Administration gives the federal government the power to issue such a directive.
"That was 50 years ago that you're saying Congress acted," Chief Justice John Roberts said, Reuters reported. "I don't think it had COVID in mind. That was almost closer to the Spanish flu than it is to today's problem."
"It's not that judges are supposed to decide some question of public health, it's about regulating the rules of a system to ensure that the appropriate party does," said Justice Neil Gorsuch said in regard to OSHA rules.
Justice Elena Kagan called the pandemic "the greatest public health danger that this country has faced in the last century. ... And this is the policy that is most geared to stopping all this."
Other justices indicated a temporary stay might be in order until a final decision is issued.
The Centers for Medicare and Medicaid Services ("CMS") issued the rule related to the second mandate, which applies to an estimated 10.3M healthcare workers. The administration's argument is that Congress gave federal agencies broad powers to protect the health and safety of workers and CMS patients.
Vaccine stocks: Pfizer (PFE

+1.2%

), BioNTech (BNTX

-0.6%

), Moderna (MRNA

-0.6%

), Johnson & Johnson (JNJ

+1.3%

), AstraZeneca (AZN

+1.2%

), and Novavax (NVAX

+7.5%

).
Dear readers: We recognize that politics often intersects with the financial news of the day, so we invite you to click here to join the separate political discussion.