SPAC Growth for Good aiming for deals at an 'inflection point' in ESG investing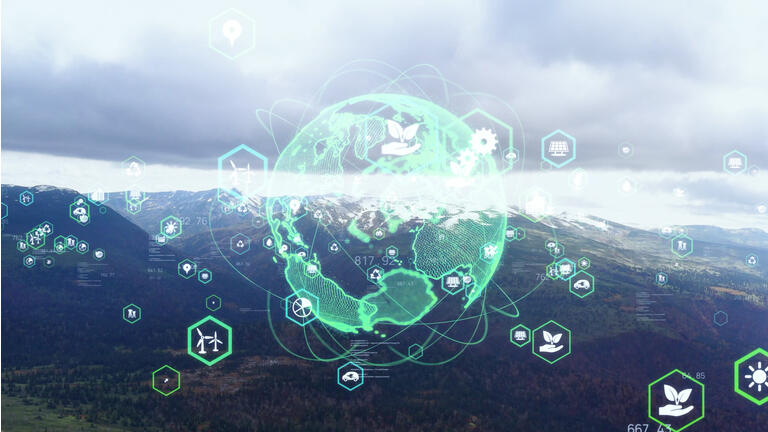 Sustainability and inclusion SPAC Growth for Good (NASDAQ:GFGDU) President Dana Barsky steps into her new role at a time that she says is seeing fundamental market shifts.
Previously, Barsky served as Global Head of Sustainable Finance

at Credit Suisse. In that role she created the Credit Suisse sustainable activities framework that shaped the firm's view on sustainability. She says the change in ESG investing has been "tremendous" in the last four years.

Early on at Credit Suisse there was a bell curve among the client base, with one end "super passionate" about sustainability, only wanting that type of investment, the other end that did not want it at all and the middle of "dabblers" and, at the time, skeptics.
Now there is a clear and intentional shift towards sustainable investing, she says.
While not making any outright predictions, "I think we are actually at an inflection point of accelerated growth," with momentum in sustainability on both the environmental and social side, Barsky says.
At some point there won't be the distinction of ESG investing - "all investing will have this ESG overlay," she says.
The members of the Growth for Good team have been committed to sustainability and securing opportunities for inclusive and environmentally sustainable companies for their entire careers, which differs from many other investors – like oil and gas bankers – who are just venturing into sustainability for the first time, she adds.
Solving a gap. SPACs are facing a very different landscape than last year when enthusiasm for blank check companies was at a high.
New issues and equities in general also face a Federal Reserve that is quickly moving into tightening mode with the four rate hikes looking likely starting in March.
But in the ESG space there are companies with "clear revenue paths, visibility to profitability and they are only held back by capital" and those companies "can't go to the IPO market on a lookback," Barsky says.
"The SPAC market solves that gap."
If the market slows down there will likely be a flight to quality and "it should be about quality," she adds.
"There'll always be a need for these types of companies to come to market."
This week State Street launched three ESG ETFs.