Hot Stocks: Emerging markets rise; JOBS rallies; PHG sets low; JEF earnings; VECO hits high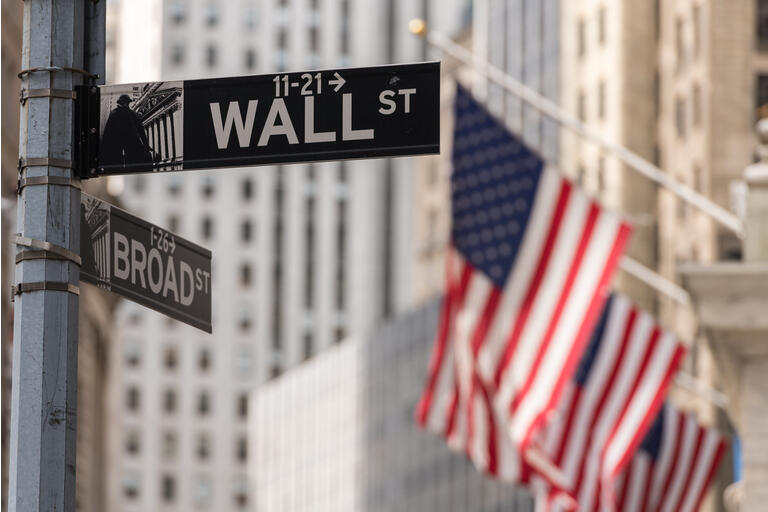 Wall Street solidified its footing on Wednesday, closing the session with modest gains and further stabilizing after the losses that dominated most of the past week or so.
Emerging markets have generated increased interest in

recent days. This continued on Wednesday, with ETFs tied to Brazil, Peru, Turkey and South Africa all showing notable gains. In terms of individual stocks, the trend benefited names like Southern Copper

(NYSE:SCCO)

and Credicorp

(NYSE:BAP)

.

Looking elsewhere in the world, China-based 51job (NASDAQ:JOBS) was another gainer on the session. This came after the company confirmed revised terms from a consortium looking to buy the firm.
Not every overseas name saw a gain during the day. Netherlands-based Philips (NYSE:PHG) represented one of the day's standout decliners, falling to a fresh 52-week low by a weak revenue figure.
Sector In Focus
While U.S. stocks showed only modest gains on Wednesday, investors showed significant interest in emerging markets. Helped in part by economies tied closely to commodities that have seen their prices rise lately, countries like Brazil, Peru, Turkey and South Africa all showed equity strength during the session.
Taking a look at emerging markets as a whole, the iShares MSCI Emerging Markets ex-China ETF (NASDAQ:EMXC) rose about 1% on the day. This added to notable gains posted on Tuesday, which, in turn, extended strength seen late last year.
All told, the EMXC has climbed more than 6% over the past month.
Looking at some individual markets, the iShares MSCI All Peru Capped ETF (NYSEARCA:EPU), the iShares MSCI South Africa ETF (NYSEARCA:EZA) and the iShares MSCI Turkey ETF (NASDAQ:TUR) all climbed between 3.5% and 4% during Wednesday's session. In addition, the iShares MSCI Brazil Capped ETF (NYSEARCA:EWZ) climbed around 3%.
For individual stocks, a peek below the hood of the Peru index shows how a rise in commodity prices has helped important pieces of these emerging economies. For example, Southern Copper (SCCO) advanced almost 5% on the day. That said, the strength has not been concentrated solely in commodities names. For instance, Credicorp (BAP), a financial giant in Peru, climbed about 4%.
Standout Gainer
51job (JOBS) advanced about 9% after the China-based provider of human resource services confirmed that a consortium that's buying the firm has offered to cut its price, making it more likely that an eventual deal will take place.
According to the company, the consortium has proposed slashing its offer price to $57.25 per share. This is down from a previous bid of $79.05 per share. The deal also includes reducing the combined ownership of DCP Capital Partners and Ocean Link Partners to 9.99%.
In addition, the new proposal is structured such that it will not trigger a Chinese regulatory filing.
Bolstered by the news, JOBS advanced $4.17 on Wednesday to finish at $50. Along with a gain on Tuesday, the stock has bounced off of a 52-week low of $43.19 reached earlier this week.
Shares touched a 52-week high of $79 in the middle of last year but have been dragged down by worries about the stepped-up regulatory environment in China. The stock is down about 36% over the past six months.
Standout Loser
Jefferies Financial (JEF) reported a mixed earnings report, sparking a share-price decline of more than 9%.
The company reported an adjusted quarterly profit that edged past expectations. However, the firm's GAAP result came in short of analysts' projections. Meanwhile, the investment bank announced a lackluster revenue number, with the top-line figure slipping about 3% from last year to reach $1.81B.
JEF dropped $3.84 on the session to finish at $37.59.
Shares had shown notable strength for much of the second half of 2021, reaching a 52-week high of $44.47 in November. However, the stock came off that peak during the final two months of the year.
JEF had staged a recovery over the past three weeks, bouncing off a multi-month low reached in late December.
Wednesday's decline halted that recent upswing. With the slide, shares are now basically flat over the past month.
Notable New High
A strong outlook for 2022 sent Veeco Instruments (VECO) higher by 4%. The advance took the stock to a new 52-week high.
The maker of process equipment for use in semiconductors and LEDs revealed that it now expects a revenue figure between $640M and $680M for the year. This would represent up to a 17% increase from 2021's result of about $580M.
The projection also topped the predictions of market analysts, who were generally looking for a figure around $628M.
On the strength of the forecast, VECO rallied to an intraday 52-week high of $32.40. The stock moderated late in the session but still closed at $31.23, a gain of $1.26 on the day. This put the stock above a previous closing high reached on Jan. 3.
After months of range-bound trading, shares advanced in late October and early November. The stock has seen further upward progress since mid-December. All told, PHG has climbed nearly 53% in the past year.
Notable New Low
Philips (PHG) plunged 15% in the wake of disappointing Q4 sales, with the stock retreating to fresh 52-week lows.
The company said it expects €4.9B in group sales for Q4. That figure sits about €350M below its prior target, as the firm dealt with supply chain issues. Specifically, PHG faced the postponement of customer equipment installations.
Spurred by the disappointing revenue number, PHG declined $5.68 to close at $33.09. Shares also established a fresh 52-week low of $32.69.
PHG reached a 52-week high last April but lost ground in the middle of the year. It fell again during November and early December. The stock is down about 39% over the past year.
To see more of Wall Street's best- and worst-performing stocks, head over to SA's On The Move section.