Apple vs. Tesla: Can the world's most valuable company compete against Elon Musk?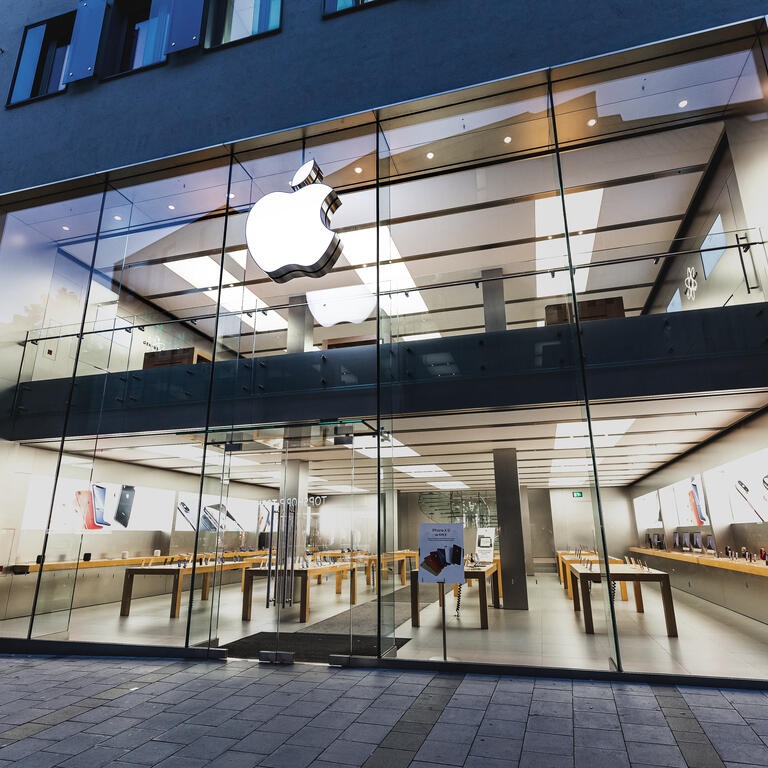 Apple (NASDAQ:AAPL) Chief Executive Officer Tim Cook once called cars "the mother of all AI projects," and confirmed in 2017 that the tech giant was focused on autonomous systems for vehicles.
But as the

company gets closer to launching its own automobile, perhaps as soon as 2025 according to

some analysts

, others are questioning whether Apple (

AAPL

) can compete with the 800-pound gorilla in the electric car space: Tesla

(NASDAQ:TSLA)

, and it's high-profile boss, Elon Musk.

In a note to investors, Morgan Stanley analysts Adam Jonas, who covers Tesla (TSLA), and Katy Huberty, who covers Apple (AAPL), wonder whether the world's most valuable company can achieve second-mover advantage in electric vehicles, as it has done so successfully in MP3 players, tablets and most notably, smartphones.
The analysts believe that the number of human hours spent inside cars will surge over time, rising from more than 600 billion today to 750 billion by 2030, and nearly 1.2 trillion by 2040. Given that Apple (AAPL) reportedly has aspirations to reach what some have called the "holy grail" of EVs, with no human intervention and full self-driving capabilities, that time spent is a considerable amount of time to do nothing, leading the analysts to believe it could open up the opportunity for the "mobile metaverse."
"Full autonomy is critical to unlocking the potential of a mobile Apple Store, aka, the Mobile Metaverse," the analysts wrote in the note.
The analysts asked a number of questions that, as of now, do not seem to have easy answers, including how Apple (AAPL) is capable of "moving the needle," given its size and recently hitting a $3 trillion valuation.
Additionally, does Tesla (TSLA) see Apple as its most formidable competitor in EVs, or is it another company like Toyota (NYSE:TM), Volkswagen or even General Motors (NYSE:GM)? Given Musk's comments about Apple in the past, including calling them the "Tesla graveyard" several years ago, it could be an indication that Musk views the team in Cupertino, Calif. as its biggest threat.
Although Tesla (TSLA) and Apple (AAPL) do not compete in the same industries yet, it's quite possible there is more overlap to come, especially as Apple continues to work on a vehicle, the analysts note. As such, it remains to be seen if there is anything that Tesla (TSLA) can or will do to delay Apple's (AAPL) entry into the mobility market, which they view as a "multi-trillion dollar" opportunity.
As the number of hours people spend inside cars is expected to more than double by 2040, the possibility that Tesla (TSLA) could launch its own media studio or a "cyber phone" to capture some of that downtime is not out of the realm of possibilities, the analysts noted.
In November, Jonas said that Apple (AAPL) entering the electric vehicle market would be the "ultimate bear case" for a number of companies, including GM, Fisker (NYSE:FSR), Ferrari (NYSE:RACE) and others.
That said, Jonas doesn't believe that Apple (AAPL) will bring a car to the market in the traditional sense, as it's a possibility that the vehicle could lack a steering wheel or pedals to help make it a shared car and not one someone owns.
Apple (AAPL) has advantages over Tesla (TSLA) in content, virtual and augmented reality and having its products all work together in a "seamless ecosystem," the analysts said. Conversely, Tesla's advantages are in energy storage, manufacturing and robotics autonomy. How these skills play out and which company is able to come out ahead in the mobile metaverse, assuming Apple (AAPL) does in fact release a car, remains to be seen.
The analysts concede that many of the questions they poised do not have answers just yet and it's almost certain that more questions will come, given that an Apple Car is not expected to be released at least until 2025, if not longer, even if the tech giant has made technological breakthroughs tied to the vehicle in recent months.
Nonetheless, they note that the Apple (AAPL) versus Tesla (TSLA) and other auto manufacturer story is "far bigger" than just the auto industry itself "and may represent one of the largest creations and transfers of value across industries witnessed in over a century."
Loop Capital recently raised its price target on Apple (AAPL) to $210, tying a Wall Street high, on near-term iPhone strength.