Robinhood awards trader $30K after stock trading restriction - The Verge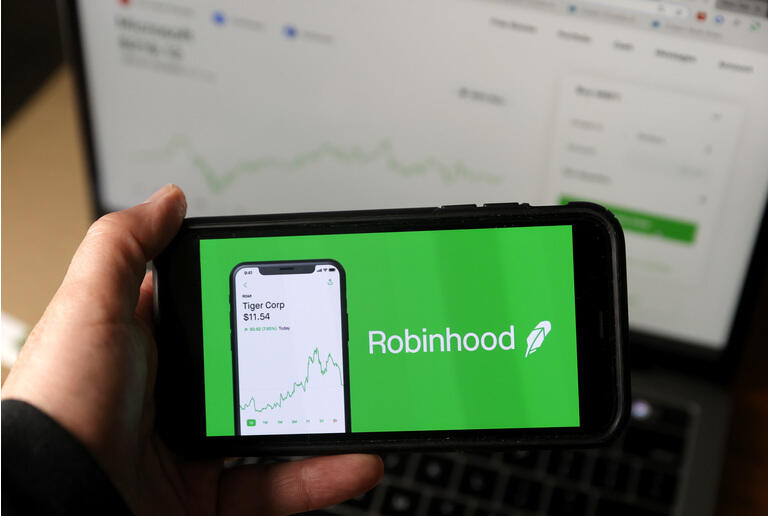 Financial services platform Robinhood (NASDAQ:HOOD) awards retail trader Jose Batista $29.46K after filing a complaint using the Financial Industry Regulatory Authority's arbitration service, The Verge reports.
This case serves as an example of how traders

on the Robinhood (

HOOD

) retail trading app got slammed last year when the company placed trading restrictions

on certain stocks

during the meme frenzy era - highlighted by GameStop's

(NYSE:GME)

mega rally driven by retail speculators.

Batista planned on selling his shares in Koss (NASDAQ:KOSS) and Express (NYSE:EXPR) on Jan. 28 of last year, though Robinhood's (HOOD) restrictions limited the amount of shares its users could buy, The Verge reports.
EXPR and KOSS, along with other meme stocks with high levels of short interest, soared briefly throughout January, but has been fading on declining volume ever since.
The case focuses on "Robinhood's inadequate liquidity management practices and monitoring of its counterparty risk," Batista's lawyer wrote in a post. It also "attacked, head-on, the notion that Robinhood's customer agreement gives it unfettered right to restrict trading for any reason, at any time."
In addition to the near $30K Batista will receive, the arbitrator ordered Robinhood (HOOD) to pay almost a year's worth of interest on the money, The Verge notes.
In the beginning of August, Robinhood became a meme stock of its own as retail speculators jumped in after its debut.