Return to the office? Google buys London site for $1B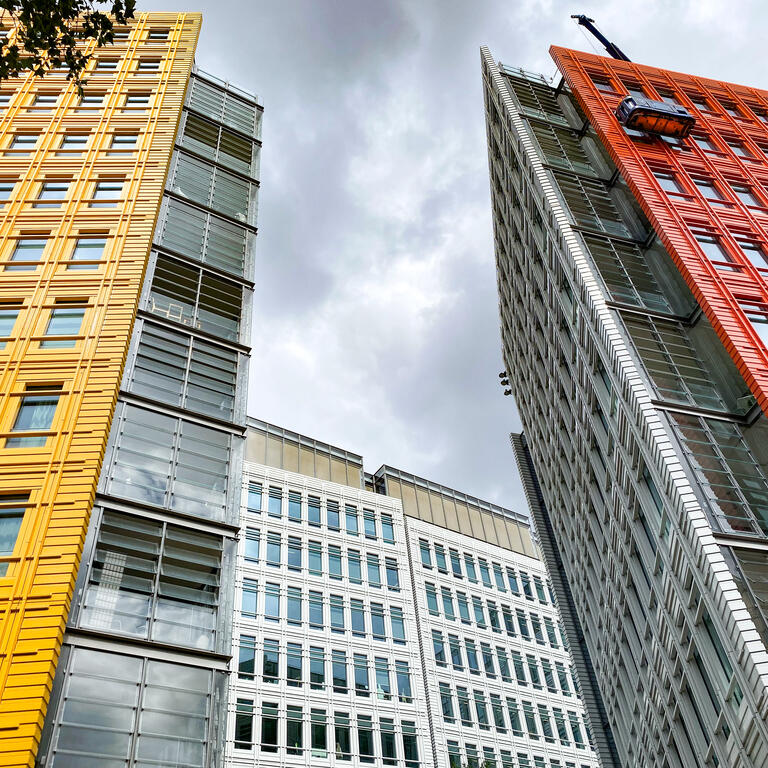 While some companies like Robinhood and Twitter are planning for a remote-first future, others are making big bets on employees coming back to work. Google (GOOG, GOOGL) is shelling out $1B

to acquire the rest of London's colorful Central Saint Giles building (pictured above), where it already occupies a number of floors. That's beside a new 11-story U.K. headquarters that it is building nearby, which sits on a plot behind in the recently gentrified King's Cross neighborhood.

Quote: "We believe that the future of work is flexibility," wrote Ronan Harris, VP of Google U.K. and Ireland. "Whilst the majority of our UK employees want to be on-site some of the time, they also want the flexibility of working from home a couple of days a week. Some of our people will want to be fully remote. Our future UK workplace has room for all of those possibilities."
"We'll [also] be introducing new types of collaboration spaces for in-person teamwork [at Central Saint Giles], as well as creating more overall space to improve well-being. We'll introduce team pods, which are flexible new space types that can be reconfigured in multiple ways, supporting focused work, collaboration or both, based on team needs. The new refurbishment will also feature outdoor covered working spaces to enable work in the fresh air."
Outlook: At the beginning of 2021, Google said it would spend $7B over the course of the year to expand its footprint of offices and data centers across the U.S. It seems to now be executing a similar strategy abroad, adding 700 employees to its current roster of 6,400 employees in the U.K. Once the construction of its new London complexes is complete, Google will have the capacity for a 10,000-strong workforce in the city.
Google is betting that key employees will return to the office. In contrast, real estate hedge fund manager Jonathan Litt believes that many employees will prefer to work from home, and that will pressure office rents enough to cause a melt-down in second tier office real estate values.