Will office demand rebound in 2022 after finishing 2021 on strong note?
Jan. 16, 2022 10:24 AM ET
City Office REIT, Inc. (CIO), DEA, OPI
SLG, VNO, HIW, BXP, CUZ, PDM, PGRE, JBGS, SP1500-60101040, ONL
By:

Liz Kiesche,

SA News Editor
4 Comments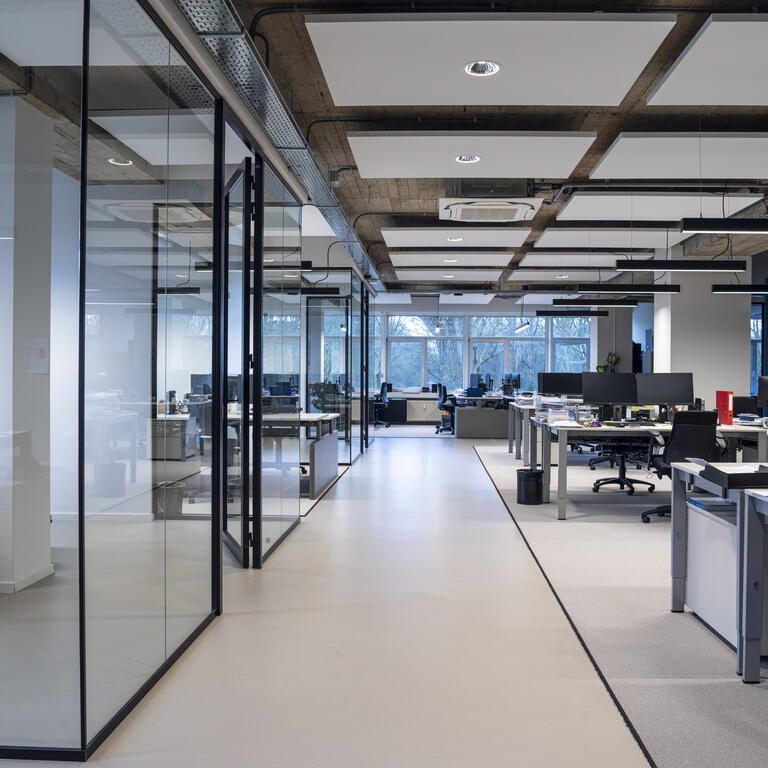 Demand for office space finished 2021 on a strong note, and is likely to pick up on the second half of 2022 as workers continue to head back to the office, according to the National Association of Realtors' research

economist Scholastica Cororaton.

The gains in Q4 2021 were driven by an increase in office space absorption in secondary commercial markets like Atlanta and Austin. Primary markets, like Chicago and New York struggled. "Flat rent growth in primary markets outpaced by high inflation and higher cost of borrowing means investors are more likely to step away from these markets in 2022," she writes in an NAR blog.
Net office absorption during Q4 2021 amounted to 14.5M square feet, a jump from 5.6M square feet in Q3 2021. But the sector still has a long way to go as office occupancy as of Q4 2021 is still down by 117.8M square feet from pre-pandemic levels.
Atlanta, (2.3M SF), Austin (2M SF), San Jose (2M SF), Dallas-Fort Worth (1.9M SF), Houston (1.3M SF), and Seattle (1.3M SF) led absorption of office space by secondary markets in H2 2021, Cororaton said, citing CoStar market data.
Boston, considered a primary commercial market, absorbed 1.5M SF. Los Angeles (0.1M SF) barely increase market absorption, while Chicago (-1.3M SF) lost the most office space occupancy, followed by New York (-0.97M SF) and Washington, D.C., (-0.88M SF)
The markets with the most office space returned to the market since Q2 2020 include Boston (-5.1M SF), Philadelphia (-4.4M SF), Houston (-3.7M SF), and East Bay area in California (-3.7M SF).
"The office market will continue to see significant headwinds in 2022 arising from the impact of inflation on investor office acquisitions and the effect of the Omicron variant on office re-entry," Cororaton writes.
Given the number of big tech companies announcing delays in their back-to-the-office plans, she expects re-entry will likely accelerate in the second half of 2022. The standard office work model isn't likely to revert to the prepandemic practices, she adds.
While demand for office space has been strengthening in Q4 2021, S&P Composite 15000 Office REITs Index (orange line) total returns of 4.5% during that period lagged that of the S&P 500 (blue) and S&P 1500 Composite Residential REITs Index (magenta):
On a one-year time horizon, the gap between office REITs' and residential REITs' performance is even starker:
"The longer-term outlook for office markets, however, depends less on exactly when workers return, and more on whether or not new work patterns result in a significant decline in the square footage per worker," the National Association of Real Estate Investment Trusts (NAREIT) said in its 2022 outlook. "In particular, the peak space needs for the days when all employees are in the office for teamwork and communication will drive overall demand for office space.
Some 62% of U.S. employers that participated in a CBRE occupier survey said they're likely to use a hybrid work model, NAR's Cororaton points out. That entails reconfiguring office space for a range of office use — from dedicated workspaces for those mostly working in the office to "hot-desking" for those mostly working from home but come into the office from time-to-time.
NAREIT expects that many employers will allow flexible work-from-home practices on a long-term basis, but still sees the office remaining the "hub of business activity."
The key risk is that office redesign may reduce space requirements, NAREIT said.
The pace of workers returning to the office largely fluctuates with the waves of COVID infections, NAREIT says. Still, progress has been made. Almost two-thirds of employees who had reported they were working from home in May 2020 had returned to the office by November 2021.
"Recent new leases signed by major technology companies confirm that offices are an essential part of the business model. As COVID-19 cases decline, workers will continue to come back," the NAREIT outlook said.
See key stat comparisons for Office Properties Income Trust (NASDAQ:OPI), City Office REIT (NYSE:CIO), Easterly Government Properties (NYSE:DEA), Boston Properties (NYSE:BXP), JBG Smith Properties (NYSE:JBGS), and Cousins Properties (NYSE:CUZ).
Among office REITs with market cap over $1B, Piedmont Office Realty (NYSE:PDM) rates the best by SA Quant rating.
Other stocks to watch include: SL Green Realty (NYSE:SLG), Vornado Realty Trust (NYSE:VNO), Highwoods Properties (NYSE:HIW), Paramount Group (NYSE:PGRE), Orion Office REIT (NYSE:ONL).
SA contributor Jim Van Meerten digs into the technical signals for City Office REIT (CIO).