Goldman's chief commodity strategist sits down to discuss mega trends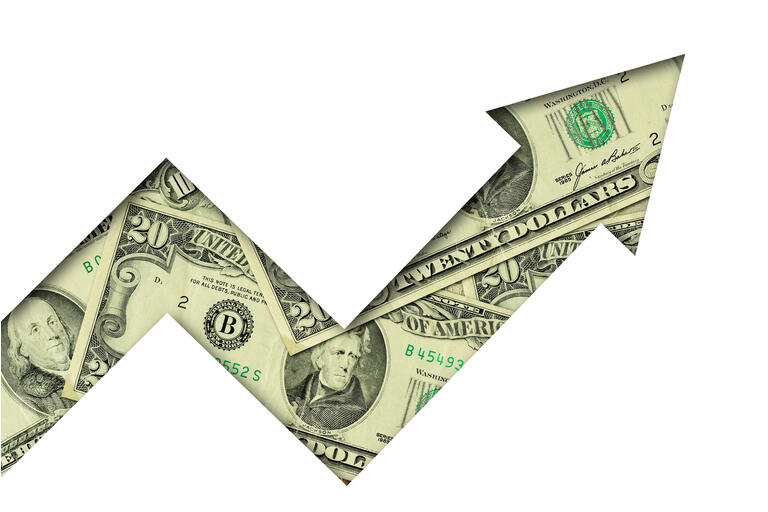 Over the weekend, Goldman's commodity chief Jeff Currie sat down with podcast host Grant Williams to discuss a number of key themes likely to effect commodity prices in the coming decades.
(NYSEARCA:USO) (NYSEARCA:XLE) (HG1:COM) (NYSEARCA:COPX

)

(NYSEARCA:GSG) (NYSEARCA:TAN) (NYSEARCA:URA) (OTCPK:SRUUF) (NYSE:XOM) (NYSE:FCX) (NYSE:CCJ)

.

Following a decade of government and central bank stimulus focused on high-income earners (quantitative easing), stimulus has shifted to support low income earners (direct payments, furlough benefits, rising minimum wage, low unemployment); as stimulus supports a broader sub-set of the population, it will create volumetric demand growth for commodities and a commodity bull market that will drive inflationary pressure, in Jeff's view.
In Currie's view, following the 2008 mortgage crisis, credit was pulled from lower and middle income consumers and wages and unemployment were slow to rebound, leading to weak 'old economy' demand; this led to low returns in the commodity sectors, leading to underinvestment; in March 2020 the cycle flipped, demand for old economy goods boomed, the sector was caught short capital and labor, wages rose, the old economy hired, and the cycle became self-reinforcing, creating the foundation for a bull market in commodities.
In a look back at 2021 calls, the Strategist noted a strange juxtaposition in capital flows across the commodity space - as oil prices hit $85/b while inflation hit 7%, the little capital that was invested in the sector packed up and left -- in his view, the last commodity super-cycle started in 2003, with capital entering the sector in 2005, and similarly Jeff thinks it will take time for generalist investors to come back to the space.
Jeff highlights the current energy shortages, saying "there's an energy shortage everywhere in the world excluding east-of-Rockies in the US," as Mr. Currie thinks weather is the only thing standing between the status quo and a humanitarian crisis in Europe - in addition to risk of a humanitarian crisis, Mr. Currie's clients joke that the European economy is now dependent on whether or not the wind blows, a difficult position for any business leader or politician to sustain.
Jeff indicates that the current energy transition is the first in human history where civilization is attempting to transition from a lower-waste, higher-density fuel (oil and gas) to a higher-waste, lower-density fuel (wind and solar); conversely, he notes that nuclear is the lowest-waste, highest-density fuel known to man, and that sustained high energy costs will drive popular opinion to shift in favor of nuclear -- Jeff expects the European taxonomy to include nuclear as sustainable, and thinks this will drive a wave of ESG capital into the sector.
Jeff thinks it is more likely that China will join Europe in a global effort to reduce carbon - the Goldman strategist says American's will never pass a carbon tax or cap-and-trade program aimed at solving a global problem at the expense of American tax payers; Jeff goes on to say that a direct carbon tax would keep funds domestically, while the status quo ESG investment trend reduces capital investment in energy-intensive industries, driving up prices and sending consumer dollars (an "ESG tax") to places like Saudi Arabia and Russia.
To make tangible progress on the energy transition or climate change, Jeff thinks we need to master either energy storage (batteries) or carbon capture; Jeff notes the scale of resources poured into the battery problem over the last decade, and the comparably few resources flowing into carbon capture and storage -- importantly, Jeff indicates "if somebody come up with a carbon capture technology that worked, every one of these investments in EVs and conservation is done."
Copper is the new oil in Jeff's view, as it's conductive characteristics are necessary in almost every major facet of the energy transition.
To close, Jeff comments that the world is attempting to run two parallel systems - we are running the old carbon-based economy, while trying to build a new low-carbon economy, and we are running both sub-optimally for now - the world needs to kick up investment in both at the same time, and in this decade we need additional capex of ~$16t, equivalent to China's 2000s total capex ("we need an extra China"); Jeff finishes in saying "energy transition will be the most expensive endeavor humans have ever embarked on" a view that meshes well with his call for commodity outperformance in the year ahead.