Israeli trial shows 4th COVID shot less effective on Omicron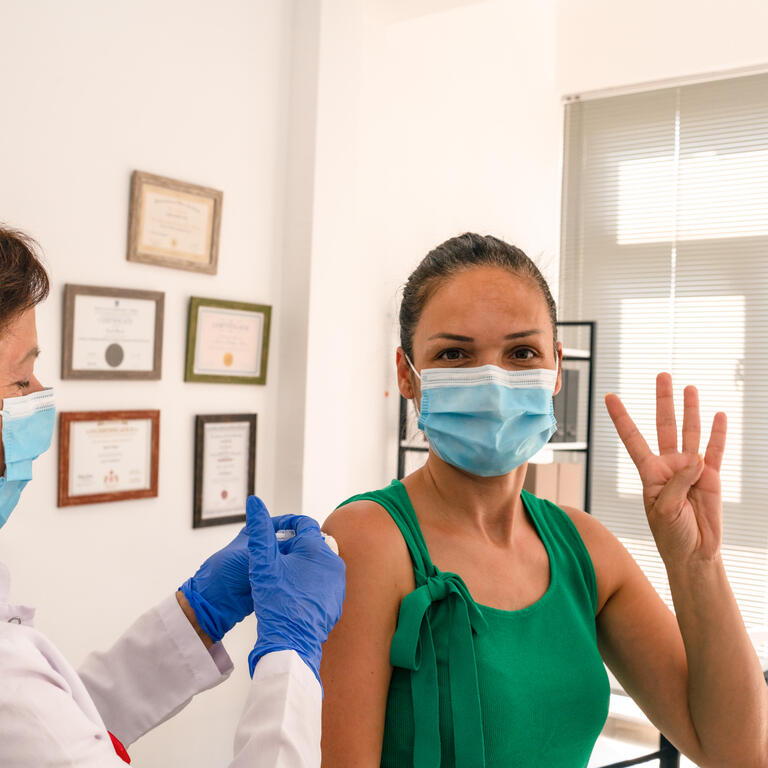 The results are in for the Sheba Medical Center's landmark study of a fourth COVID-19 shot, which took place in Tel Aviv with the Pfizer-BioNTech (PFE, BNTX) vaccine. While the trial was many

times smaller than traditional studies (just 154 medical staff were given the extra booster in December), it's the only known study of the effects of a fourth dose. The findings are also preliminary and not yet published.

Quote: "The vaccine, which was very effective against the previous strains, is less effective against the Omicron strain," said Prof. Gili Regev-Yochay, a lead researcher in the experiment. "We see an increase in antibodies, higher than after the third dose. However, we see many infected with Omicron who received the fourth dose. Granted, a bit less than in the control group, but still a lot of infections. The bottom line is that the vaccine is excellent against the Alpha and Delta [variants], for Omicron it's not good enough."
As a result, she is recommending a fourth shot be given to those at higher risk, but signaled that the current campaign, which offers the jab to anyone of 60, could be amended to only include even older groups. Regev-Yochay also said that while the decision to give the fourth vaccine to the most vulnerable was the correct one, the results didn't support a rollout to the wider population. EU medicines regulator warns on COVID booster shot frequency.
Go deeper: Israel was the fastest country to roll out initial vaccinations against COVID-19 a year ago, and became one of the first to approve a COVID booster. In clearing a fourth shot, the nation hoped to keep the Omicron variant at bay, helping to avoid overwhelming the hospital system and shutting down businesses. As of Sunday night, over 500K Israelis out of a population of nearly 9.5M have been inoculated with a fourth dose. COVID-19 vaccine makers fall as top health officials question need for Omicron-specific shots.