German bund yields are positive for the first time in three years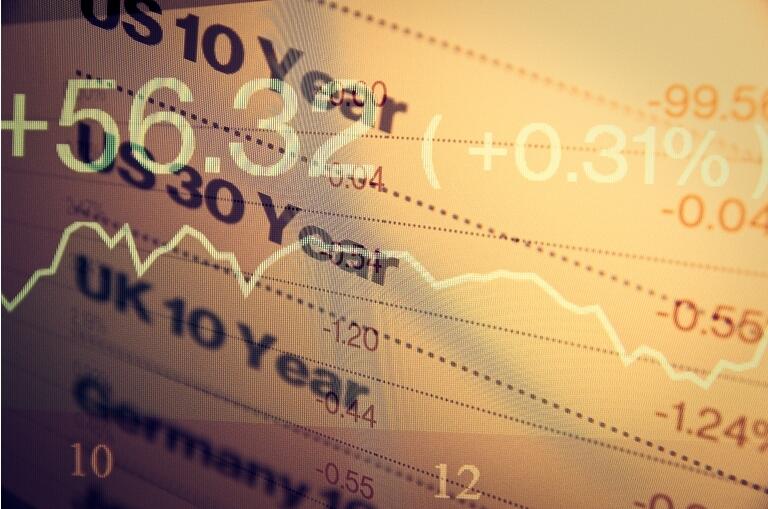 The selloff in Treasuries isn't staying in the U.S. as traders ramp up bets on further bond declines across the globe. Overnight, benchmark German debt yields turned positive for the first time since early 2019, with the rate on

the 10-year bund climbing four basis points to 0.02%. While the ECB is currently behind the normalization path of the Federal Reserve and Bank of England, traders are weighing the prospect of tighter policy.

Analyst commentary: "Positive yields are here to stay," declared Antoine Bouvet, a rates strategist at ING Groep. "It's a brand new world."
Eurozone inflation hit a record high of 5% in December, triggering fears of prolonged price pressures across the bloc. Much like the Fed, which ruled out rate hikes through 2023 before its "transitory" forecast was retired, many are now pricing in a more aggressive stance from the ECB. Last month, the central bank said it would cut its monthly asset purchases - but pledged to continue its unprecedented level of stimulus in 2022 - though coming inflation data may change that position.
Hut, hut, hike! In the meantime, predictions surrounding the number of rate increases the Fed will have to implement this year keep going up. Futures markets are now betting on four to five hikes in 2022, up from forecasts of three to four as of Friday. The momentum has seen the U.S. 10-year Treasury yield climb 38 basis points so far in January to 1.89%, pushing the tech-heavy Nasdaq Composite Index to the brink of a correction.