Nasdaq S&P 500, Dow Jones slide to new sessions lows at the close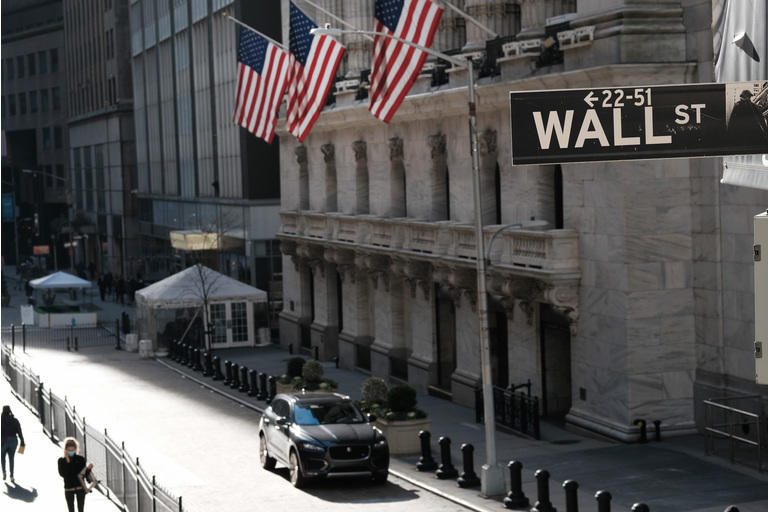 Major stock averages wrap up Wednesday in negative territory following a choppy session.
The Nasdaq (COMP.IND)

-1.1%

declines the most as megacaps trade mixed, but the winners pare gains.
The Dow (DJI)

-1%

falls with more

weakness from Goldman Sachs.

The S&P (SP500)

-1%

slides. Two of 11 sectors are higher. Consumer Staples is back up top and Financials is at the bottom.
"The weakness in Financials is particularly interesting given the rise in rates - higher rates typically translate into greater profits at banks which benefit from lending money at an increased interest rate while continuing to pay a lower rate for deposits," Goldman Sachs says.
But "perhaps that you can get too much of a good thing," they add. "When higher rates are being driven by higher growth, then Financials likely should continue to rally. But if higher rates are being driven by either higher wage inflation or a perception that the Fed is going to raise rates regardless of the US growth trajectory, then even Financials may not react kindly."
The 10-year Treasury yield is now lower, off 2 basis points to 1.84%, having topped 1.9% earlier.
"There wasn't a typical 'major' catalyst for the rise in yields on Tuesday," Kinsale Trading says. "Instead, there were smaller catalysts that combined with the building upward pressure on global bond yields."
Germany's 10-year bund yield moved into positive territory for the first time since May 2019. But it moved back, barely negative.
"One reason for this is that even while clinging on to the 'transitory inflation' story, the asset purchase programs (in the EU) have been scaled back considerably, the trajectory laid out suggesting an end of net asset purchases by the end of this year," ING economists write. "And this already impacts the near term cash flow picture for Bunds."
Before the bell, December housing starts came in stronger than expected.
Among active stocks, Take-Two is the biggest gainer in the S&P as speculation about video game M&A continues.
U.S. Bancorp is the weakest following misses on Q4.