FTC head Khan sees a 'fierce sense of urgency' to her job at the antitrust agency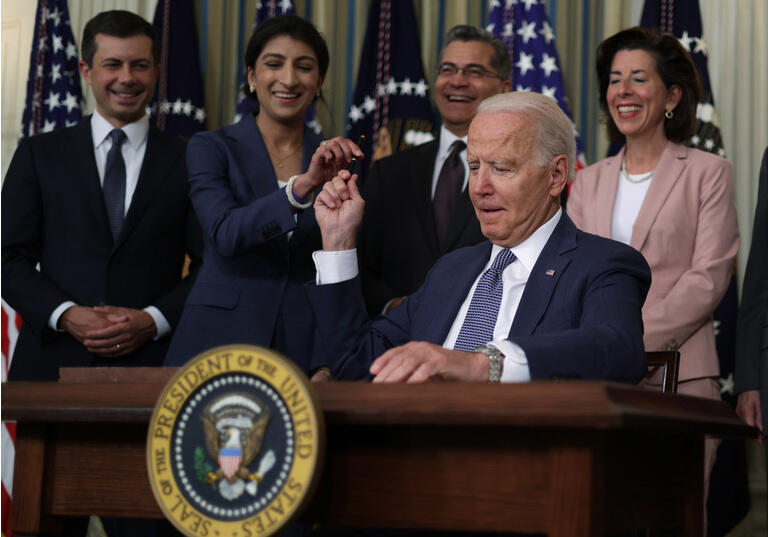 Federal Trade Commission Chairwoman Lina Khan sees a "fierce sense of urgency" to her time at the antitrust agency before a new administration takes over after the next election.
"Look for us it's a big

moment," Khan said in an

interview with CNBC

. "I think there's an opportunity here to really change and learn from the mistakes of the past and that's what we are going to try to do."

Khan's comments come after the FTC and the Dept. of Justice yesterday announced plans to review merger guidelines in an attempt to potentially make them stricter. Her comments also follow yesterday's announcement of Microsoft's (NASDAQ:MSFT) planned almost $70B purchase of Activision (NASDAQ:ATVI), which analysts and investors expect will get a very thorough antitrust review.
Khan said that her antitrust agency is "severely" understaffed and has about 1,100 employees, which is two-thirds of the number of workers the agency had in the 1980s.
"The number of transactions has dramatically increased," Khan said in the interview. "That creates significant strain and we have to make very difficult choices about which billion dollar deals we are going to ensure we are closely investigating. But there are very real tradeoffs in terms of what that work is going to come at the expense of."
Khan said that she believes that deterrence is key for trying to dissuade companies from doing deals that may be anticompetitive. Khan, who was appointed chair of the FTC last year, is a well-known critic of technology behemoths like Apple (NASDAQ:AAPL), Facebook (NASDAQ:FB) and Google (NASDAQ:GOOGL).
"I think what we've seen here over the last few decades is that there have mergers out of the boardroom that have seem to be facially anticompetitive, facially illegal," Khan said. "I think what this suggests is that firms have not been deterred because the consequences of proposing those deals have not been significant."
Last week, Facebook (FB) loses bid (again) to throw out FTC's antitrust case. Facebook last year reportedly sought the recusal of Khan from any new action against the company.