Global Sea to Sky Cargo ETF is debuted by U.S. Global Investors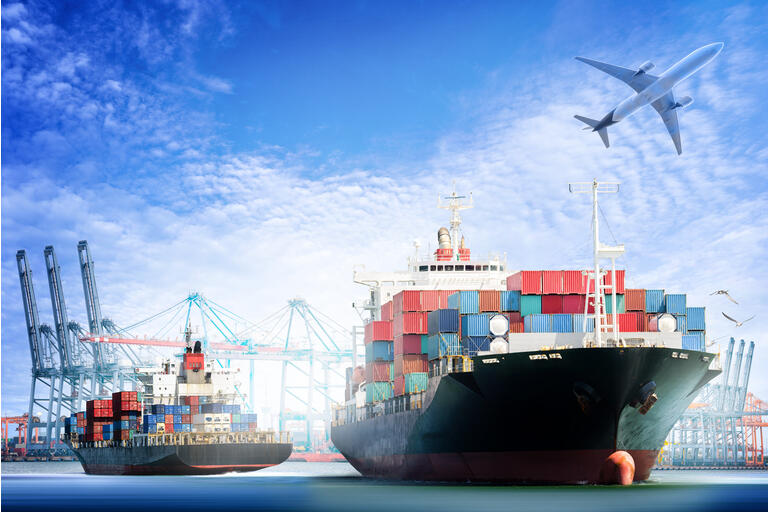 U.S. Global Investors, Inc. (NASDAQ:GROW) announced the debut of the Global Sea to Sky Cargo ETF (NYSE:SEA), which begins trading today on the New York Stock Exchange.
SEA aims to offer diversified access to the

global shipping and freight businesses. The fund is made up of stocks listed on both developed and emerging market exchanges across the world.

Breaking down the ETF and market participants will note that cargo ships represent approximately 70% of the fund, while air freight companies represent roughly 30% of the ETF.
Below is a snapshot of the ETFs top three holdings along with their weightings:
ZIM Integrated Shipping Services (NYSE:ZIM) weighted at 5.41%, Orient Overseas Limited (OTCPK:OROVY) weighted at 5.37%, and COSCO SHIPPING Holdings Co. (OTCPK:CICOF) weighted at 4.45%.
Frank Holmes, U.S. Global Investors CEO and CIO stated in regards to the launch: "After years of boom-and-bust cycles, container shipping companies today appear to have benefited greatly from favorable pricing power."
Holmes continued with: "At the same time that global demand has rocketed back to pre-pandemic levels much sooner than anticipated, shipping companies have exercised capacity growth discipline, as too many vessels and routes could oversaturate the market."
"Consequently, shipping rates have remained highly elevated through the end of 2021. The average global rate to ship a 40-foot container stood at nearly $9,300 in December 2021, a threefold increase from the same month a year earlier, according to data provided by freight marketplace operator Freightos."
U.S. Global Investors is not the only firm that is looking to provide exposure to stocks involved in the supply chain logistics space. ProShares also plans to launch the ProShares Supply Chain Logistics ETF.