Federal Reserve releases CBDC discussion paper, but makes no recommendations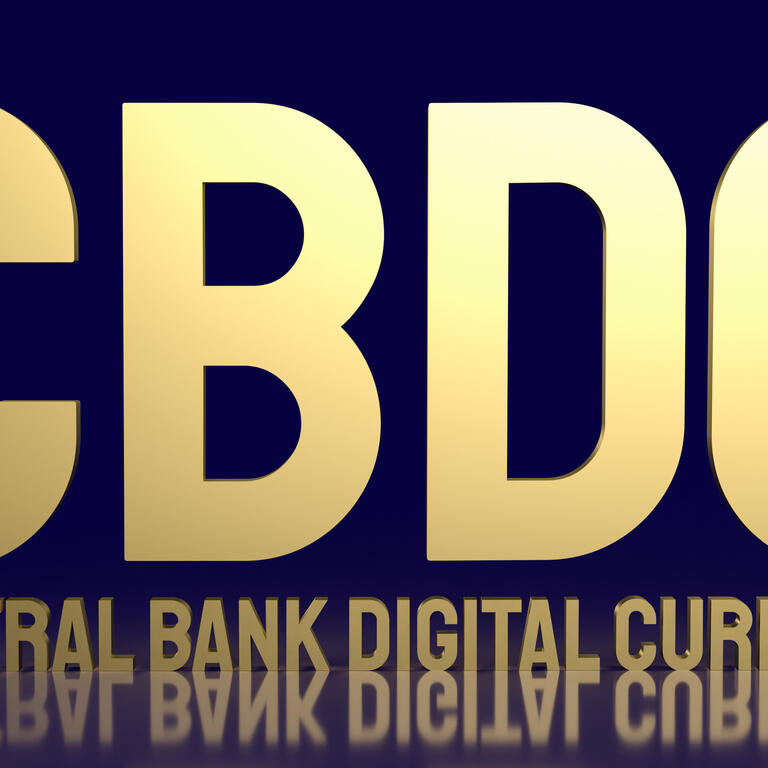 The Federal Reserve's long-awaited paper discussing the pros and cons of a potential U.S. central bank digital currency (CBDC) doesn't take a stance on any specific policy.
"We look forward to engaging with the public, elected

representatives, and a broad range of stakeholders as we examine the positives and negatives of a central bank digital currency in the United States," Fed Chair Jerome Powell said in a statement.

The paper points out that a CBDC would be a liability of a central bank like the Fed, whereas forms of money already used in digital transactions are liabilities of private entities.
Some advantages of a CBDC would be faster payment options between countries and it would provide a safe, digital payment option for households.
A challenge to implementing a CBDC would be how to ensure a CBDC would preserve monetary and financial stability as well as complement existing means of payment.
Other key policy considerations include how to preserve the privacy of citizens and maintain the ability to fight illicit finance.
"The Federal Reserve's initial analysis suggests that a potential U.S. CBDC, if one were created, would best serve the needs of the United States by being privacy-protected, intermediated, widely transferable, and identity-verified," the report said, while adding that the paper isn't intended to advance a specific policy outcome.
The central bank said it will only take steps to developing if "research points to benefits for households, businesses, and the economy overall that exceed the downside risks, and indicates that CBDC is superior to alternative methods," it said. In addition, the Fed would only pursue a CBDC if it has broad public and cross-governmental support.
Comments must be submitted by May 20, 2022 using its CBDC feedback form.
In August, Fed Governor Christopher Waller said he's "highly skeptical" of a CBDC, because he's not convinced that it would solve any problems that aren't already addressed through other means.