Russia/Ukraine conflict - what could it mean for energy markets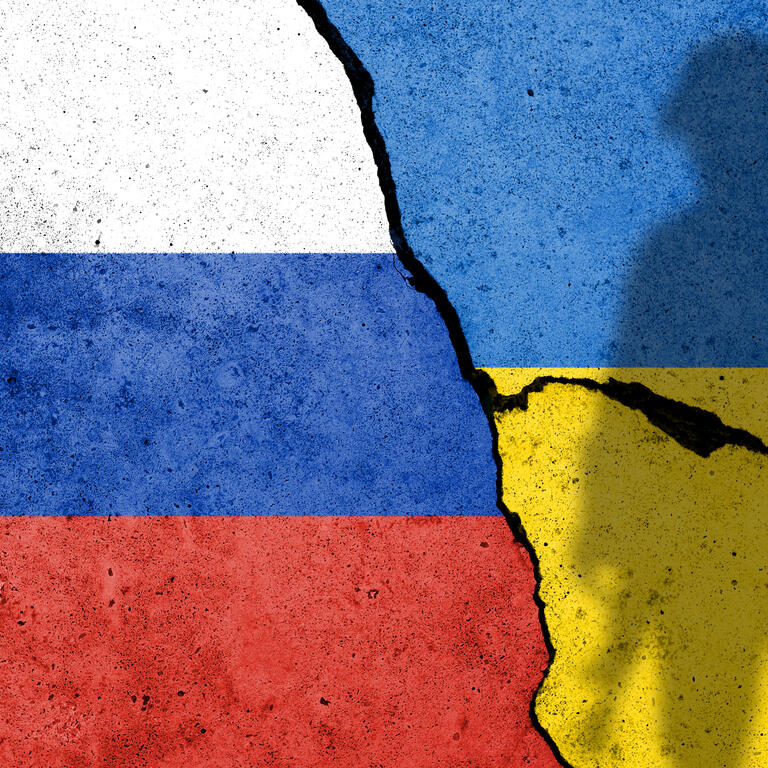 As Russia builds a military presence on the Ukrainian border, and the US sends weapons to Ukrainian allies, it's worth revisiting Russia's role in global energy markets, and risks to those markets in the event of conflict.
Before diving into the numbers, it's worth establishing scope - a conflict could be violent, spread beyond borders and result in a humanitarian crisis, or it could be none of those things, as was the case with the annexation of Crimea in 2014; Western-led sanctions could include China and be effective, or Western allegiance could fracture, resulting in ineffective sanctions; none of these sorts of questions will be addressed, though it will be assumed that China skirts Western-led sanctions, as they have done in Iran.
First, it's worth noting that very little oil or gas is actually produced in Ukraine, according to the EIA ~75kb/d of oil (<1% of global market), and ~10bcm of natural gas (<2% of European market) is produced domestically.
Conversely, Russia produces ~11mb/d of crude oil and ~620bcm of gas.
Putting Russian oil supplies into context - from 2014 to 2016, a ~1mb/d oil surplus took Brent oil prices from ~$110/b to ~$35/b; given today's tight oil market, removing even a fraction of Russia's 11mb/d would send oil prices well into the triple-digits and likely to all-time highs ($150+).
As it relates to natural gas - natural gas inventory levels across Europe sit ~18bcm below the 5yr average, and in response, prices have risen ~500% YoY; removing even a small fraction of Russia's ~620bcm of gas from the market would create shortages and send natural gas prices in Europe (and globally, ex. North America) to record levels.
Importantly, Russia exports ~half its oil production to Europe, with the remainder consumed domestically, or piped/shipped to places like China, Turkey and other jurisdictions potentially unwilling to comply with Western sanctions; it would be reasonable to assume the Kremlin could sell 2-3mb/d, even if heavily sanctioned (the Eastern Siberia pipeline flows directly to the Sea of Japan, and carries 1.6mb/d, for example).
In the case of gas, Russia exports ~70% of its gas to OECD Europe, and would struggle to sell significant volumes abroad if Western-led sanctions were uniformly enforced in Europe.
Of course, Ukraine is home to several natural gas and oil pipelines, though having been allowed to complete Nord Stream II, Russia is capable of moving sufficient natural gas to Europe without passing through Ukraine; note the Druzhba oil pipeline (~400kb/d) would be at risk of damage/sabotage in a Russia / Ukraine conflict.
Given low levels of Ukrainian fossil fuel production directly at risk from conflict with Russia, any impact on global energy markets would be the direct result of decisions made by Western leaders.
If Western allies sanction Russian oil exports, prices could easily surpass all-time highs (~$150, July 2008) - presuming Russia is able to export ~3mb/d, revenues would shake out at ~$450m/d; in 2019, Russia exported ~8mb/d of oil and oil products at ~$64 Brent, generating ~$500m/d; under a scenario where prices trade above $166, Russian could generate more revenues under Western sanctions than the Country generated prior to COVID.
Meanwhile, $150 oil in the West would accelerate already rising inflation levels by producing record prices at the pump, and driving chemicals prices (the core ingredient in everything from latex gloves, to polyester suits) to new highs.
Sanctioning Russian gas would hit Russia's bottom line, given the Kremlin's relatively restricted ability to export outside of Europe; however, it would come at a heavy price for energy consumers globally -- heating bills, electricity bills, fertilizer prices and associated food costs would all reach record levels; perhaps surprisingly, the US industrial base (gas-feedstock chemicals, fertilizer, LNG exports) would benefit, as domestic gas prices remain disconnected from global markets (outside of New England).
Wrapping up, what could conflict in Ukraine mean for energy markets 1) directly, very little, as domestic supplies are low and piped volumes could largely be re-routed 2) if sanctions were implemented, the world would see record oil and gas prices, even if sanctions were poorly enforced 3) sanctioning oil exports could be challenging, given Russia's ability to export to places like China; furthermore, higher prices would offset much of the volume impact to export receipts 4) sanctioning gas exports could cut into Russia's export revenue, but would create energy shortages globally and drive costs for everything from heat, to electricity and food to new highs 5) those most impacted by high prices and shortages would be the ~3b people worldwide living in energy poverty, as every molecule of coal, gas and oil would be bid up and exported to the wealthy, Western nations implementing the sanctions.