Is Netflix a buy after last week's selling spree?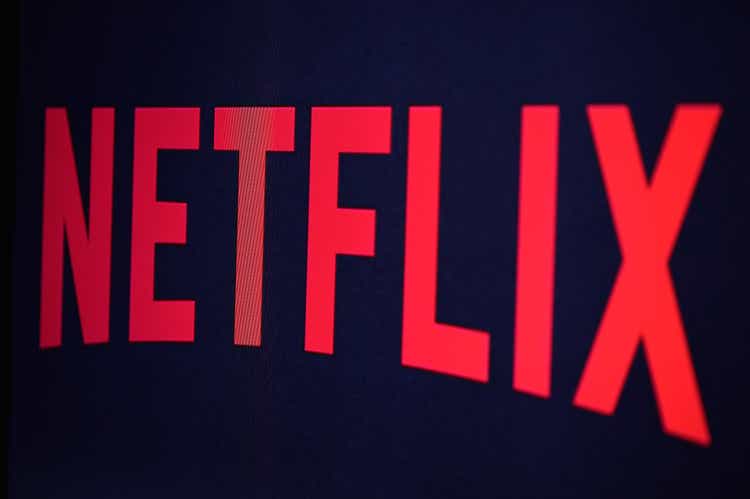 Netflix (NASDAQ:NFLX) lost more than a fifth of its value on Friday, dragged down by disappointing subscription numbers included in its latest earnings release. With the retreat, shares of the streaming service have now fallen more than

40% from a 52-week high reached late last year. Given the severe reduction in NFLX's price, has the stock become a buy?
Disappointing Subscriber Numbers
In quarterly results released after the closing bell last Thursday, Netflix (NFLX) reported nominally strong earnings. The company's Q4 EPS came in at $1.33, topping expectations by $0.50. Meanwhile, revenue jumped 16% to reach $7.71B, matching the amount projected by market analysts.
However, the firm issued disappointing figures related to subscriber additions. The company said it recorded 8.28M net new subscribers for Q4. The company had previously issued a forecast of 8.5M additions.
Wall Street analysts already determined that the firm's predictions were too optimistic. However, even these more tempered projections proved too high -- the final subscription expansion number was also below the 8.32M consensus of experts.
The subscriber miss sent investors fleeing from one-time pandemic darling. NFLX plunged $110.75 on Friday to close at $397.50. This represented a one-day retreat of nearly 22%.
Adjusting to a Post-COVID Economy
Netflix (NFLX) represented one of the most high-profile winners during the pandemic. From a level around $263 in September of 2019, the stock rallied to a mark above $550 over the course of the next year, as COVID lockdowns forced people to rely on at-home entertainment options, like streaming TV.
While many pandemic plays lost their momentum in 2021, NFLX was able to add to its gains, even as COVID restrictions began to ease. The popularity of content like the blockbuster show Squid Game helped the stock continue its ascent for much of last year. As a result, the stock pushed to a 52-week high of $700.99 in November.
However, shares have come under sustained selling pressure since hitting that peak. This decline has come amid mounting fears that the company would be unable to sustain high subscription expectations. At the same time, the prospects of rising interest rates, driven by high inflation, have put the stock's lofty valuation in doubt.
Even before last week's earnings report, analysts had already begun stressing the dangers NFLX investors faced. Early this month, J.P. Morgan warned of potential subscriber concerns. This followed a cautious turn at Benchmark in December, with analyst Matthew Harrigan arguing that the firm's valuation was vulnerable to rising inflation.
Is Netflix a Buy?
NFLX has now fallen about 43% from the peak it reached more than two months ago. Meanwhile, the stock closed below $400 on Friday for the first time since April 2020, setting a fresh 52-week low of $379.99 during the session.
So now that that stock has excised a good chunk of its pandemic-related rally, has it fallen enough to warrant buying interest?
Seeking Alpha's Quant Ratings remain dubious. While the company continues to receive high marks for profitability and growth, its valuation remains a D-. Overall, the Quant algorithms rate the stock a Hold.

Meanwhile, Wall Street analysts have shown skepticism. If anything, the main response to the subscriber numbers was to give up on the bull case for Netflix (NFLX). This resulted in more than a half dozen analysts downgrading the stock in the wake of the earnings report.
This list included KeyBanc, which reduced its rating to Sector Weight, and Baird, which slashed its opinion to Neutral. Meanwhile, a round of price-target cuts generally put the stock's potential landing spot in the $420-$450 range -- a far cry from the more than $700 it once commanded.
The debate over NFLX continues among SA contributors as well. The Value Portfolio argues that the stock remains overvalued, even after the recent purge. Meanwhile, Graham Grieder has a more optimistic view, contending that a bounce is coming.