Meta's big share slump pulls down Pinterest, other social media stocks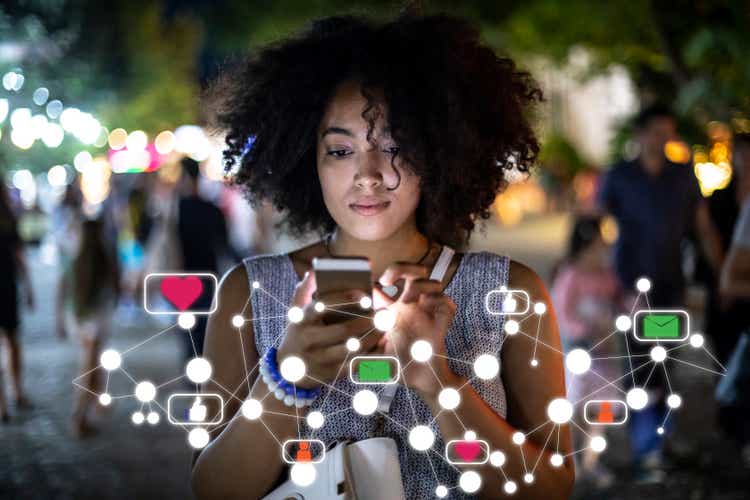 When Facebook (NASDAQ:FB) sneezes, it's no surprise that other social media companies catch a cold.
As such, social media stocks crumbled in after-hours trading Wednesday in the wake of heavy disappointment from the quarterly report of Facebook parent Meta Platforms (FB), as its shares fell nearly 22% after turning in results that missed Wall Street's expectations.
To put Meta's (FB) losses in a little more perspective, those declines implied a loss of a full $193 billion off the company's market capitalization.
And losses extended to Meta's (FB) social media peers. Twitter (NYSE:TWTR) shares fell 8.4%, Pinterest (NYSE:PINS) dropped by 10%, and Snap (NYSE:SNAP) shares plunged more than 17%.
For good measure, semi-social name Alphabet (GOOG, GOOGL) was also in the red, falling almost 2% even though it flexed its muscles Wednesday following its own upbeat quarterly results.
In Meta's report, the new focus on grouping application revenue into "Family of Apps" has actually slightly obscured the fact that the namesake Facebook app actually declined quarter-over-quarter in daily active users.
Earlier, Morgan Stanley dove into engagement data to find clues about which social media companies could leverage it for monetization.