Another day, another rally - WTI oil prices pass $90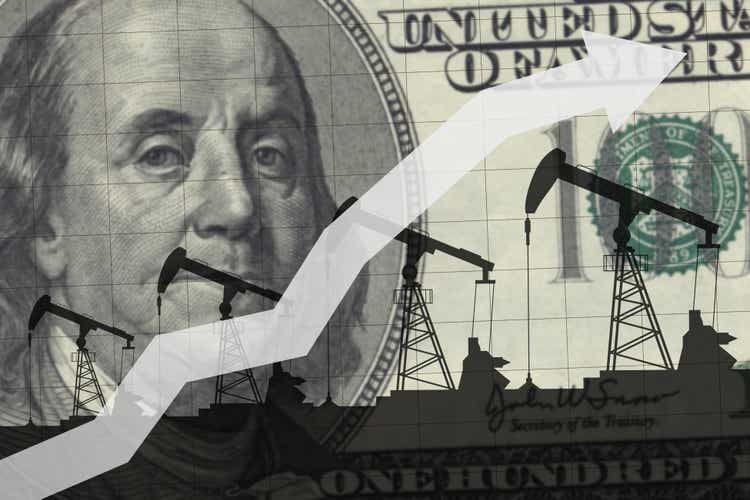 With inventory levels in Cushing at multi-year, seasonally-adjusted lows, and prices for the US crude grade encroaching on seaborne levels, WTI (NYSEARCA:USO) traded above $90 for the first time since mid 2014.
Currently global

crude inventories are at unusually low levels, meaning supply increases from OPEC+ and US shale will need to meet post-pandemic demand growth, if oil prices are to remain at current levels.

Unfortunately for consumers and oil-price bears, OPEC+ continues to miss quota while shale heavyweights like Conoco (NYSE:COP), Exxon (NYSE:XOM) and Chevron (NYSE:CVX) have all budgeted for flat, portfolio-wide production growth in 2022.
A rally in oil prices has driven strong energy-linked equity outperformance year to date, with the Energy Select Spiders (NYSEARCA:XLE) up 22% and the S&P 500 (NYSEARCA:SPY) down 6% so far; that said, the XLE has underperformed the market by almost 60% over the past three years.
With oil moving towards what appears to be the consensus price of $100, all eyes shift to US shale names, and their plans for capex and production growth in 2022.