DOJ arrests two for allegedly laundering $4.5B from crypto hack (updated)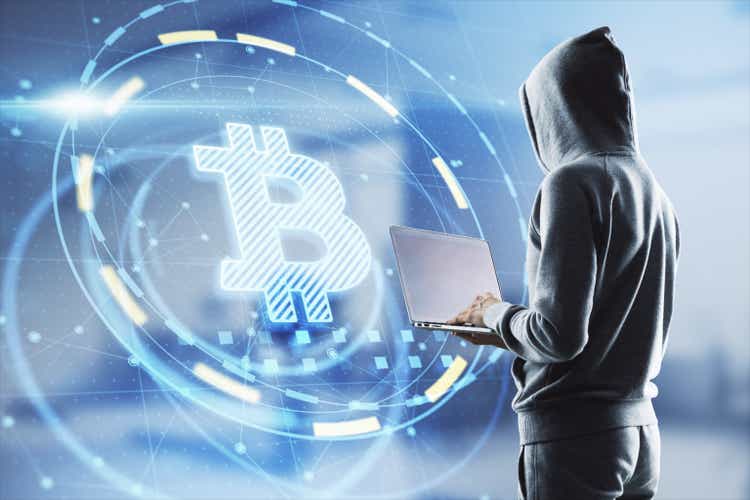 The U.S. Department of Justice arrested a couple who allegedly conspired to launder $4.5B of cryptocurrency stolen during the 2016 hack of Bitfinex, a virtual currency exchange. So far, law enforcement has recovered more than $3.6B in crypto linked to the hack, the DOJ said in a statement.
"Today, federal law enforcement demonstrates once again that we can follow money through the blockchain, and that we will not allow cryptocurrency to be a safe haven for money laundering or a zone of lawlessness within our financial system," said Assistant Attorney General Kenneth A. Polite, Jr., of the DOJ's Criminal Division.
Ilya Lichtenstein and his wife Heather Morgan were arrested for the alleged conspiracy. The couple is accused of conspiring to launder 119,754 bitcoin (BTC-USD) that were stolen from Bitfinex's platform after a hacker broke into the exchange's systems and initiated more than 2,000 unauthorized transactions.
The criminal complaint alleges that Lichtenstein and Morgan used a number of laundering techniques, including using fictitious identities to set up online accounts, using computer programs to automate transactions, depositing stolen funds into accounts at a number of virtual currency exchanges and darknet markets and then withdrawing funds, and a practice known as "chain-hopping."
Update at 5:21 PM ET: Bitfinex said it has cooperated with the DOJ since the investigation began and will continue to do so. The crypto exchange added that it will work with the DOJ and follow appropriate legal processes to establish its rights to the return of the stolen bitcoin (BTC-USD).
If Bitfinex receives a recovery of the stolen bitcoin, as described in its UNUS SED LEO token white paper, it will within 18 months of the date it receives that recovery use an amount equal to 80% of the recovered net funds to repurchase and burn outstanding UNUS SED LEO tokens.
In 2016, hackers took 119,756 bitcoins (BTC-USD) worth ~$72M at the time of the breach, from the Bitfinex exchange.