Zillow stock surges as Q4 home Offers revenue surges over 1,000% Y/Y; tops revenue consensus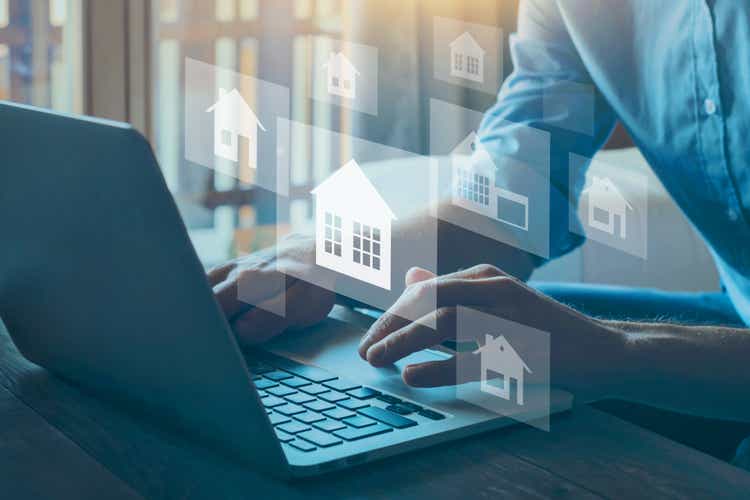 Zillow (NASDAQ:Z) shares are gapping up

13%

in after-hours trading following robust Y/Y growth in fourth-quarter Offers revenue, according to its Q4 earnings report.
Q4 Zillow Offers revenue were $3.34B, up substantially from $301.7M in the same year-ago quarter.
Q4 Internet, Media, and Technology segment revenue of $483.2M jumped from $423.84M in Q4 2020.
Q4 total revenue of $3.88B topped the $3.29B consensus and soared from $788.95M in the year-ago period.
Q4 adjusted EBITDA came in at a $434M loss compared with a gain of $169.85M in Q4 of last year.
"We've made significant progress in our efforts to wind down our iBuying business — selling homes faster than we anticipated at better unit economics than we projected. The wind-down process is running smoothly and efficiently, and we expect it to generate positive cash flow," the company wrote its quarterly letter to shareholders.
Conference call starts at 5:00 p.m. ET.
Earlier, Zillow saw Q1 2022 revenue of $3.12B-3.44B vs. $3.32B consensus.