Newly public Inspirato sees shares rise following SPAC merger (update)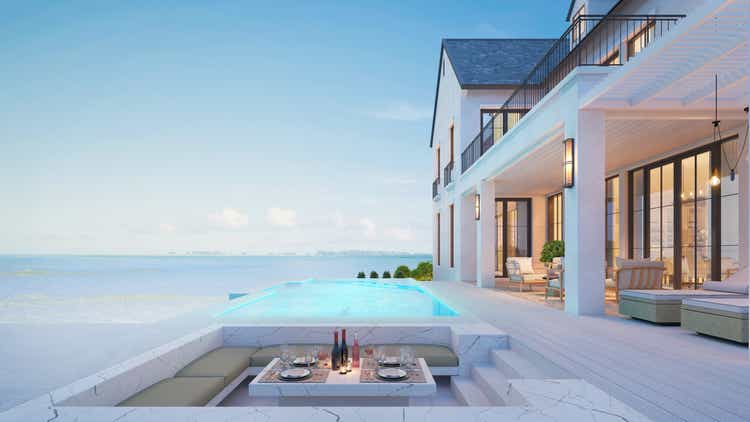 Update 1:40pm: Updates shares, adds comment from Inspirato CEO.
Newly public Inspirato (NASDAQ:ISPO) saw its shares

rise 41%,

though the gains have pared to

up 18%,

after the company closed on its

planned merger with SPAC Thayer Ventures Acquisition Corp.

Thayer shareholders approved the merger on Feb. 8. The new company is called Inspirato. The firm operates a subscription travel service that allows subscribers to book trips easily through its network of luxury hotels and managed vacation homes. The company offers trips to more than 240 destinations worldwide.
"We have created a pretty big competitive moat for our business because nobody really plays in our sandbox directly," Inspirato CEO Brent Handler said in a Zoom interview with Seeking Alpha.
Thayer announced in June that it had entered into a merger agreement with Inspirato for a deal that valued the combined company with an estimated pro forma enterprise value of $1.1B.
Handler said that Inspirato is impacted by higher interest rates because rent is the company's biggest expense, although the company can offset the higher costs by raising the rates for its subscribers, which they are willing to pay.
"There's never been more affluence than there is right now and that affluence has never been more interested in spending money on experience versus things than they are right now and both of those tailwinds just fit perfectly into our business model," Handler said.
The merger was expected to generate net cash proceeds of $260M, including a PIPE commitment for $100M. PIPE investors included Janus Henderson Investors, Rodina, Kleiner Perkins, IVP, company founders and certain existing investors.
For a bullish take on Inspirato, check out SA contributor Acutel's column.