Buffett's Berkshire Hathaway adds Activision Blizzard stake, exits Teva
Feb. 14, 2022 4:35 PM ET
Activision Blizzard, Inc. (ATVI), TEVA
BRK.B, BRK.A, NU, CVX, FND, BMY, ABBV, RPRX, MRK, LSXMA
By:

Liz Kiesche,

SA News Editor
221 Comments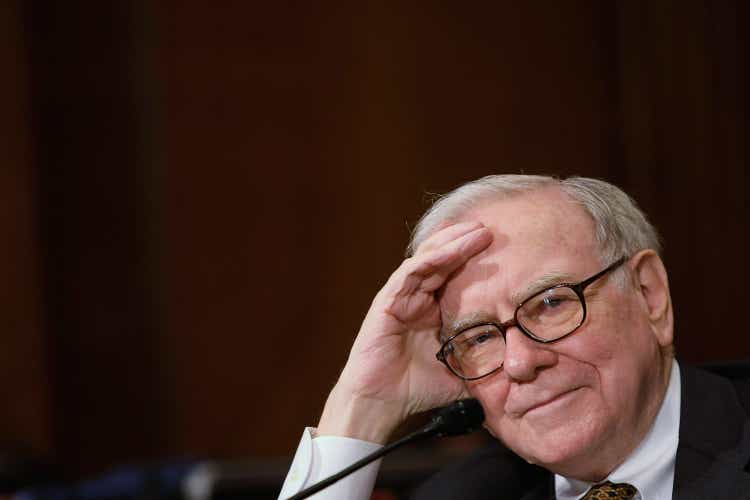 Warren Buffett's Berkshire Hathaway (NYSE:BRK.B) (NYSE:BRK.A) took new stakes in Activision Blizzard (NASDAQ:ATVI) at 14.7M shares and in Nu Holdings (NYSE:NU) at 107M shares during the last quarter of 2021, according to its latest 13F filing

.

The investment firm divested its stake in pharmaceutical company Teva (NYSE:TEVA).
Increased its stakes in Chevron (NYSE:CVX) to 38.2M shares from 28.7M shares and in Floor & Decor Holdings (NYSE:FND) to ~844K from ~817K.
Reduced stakes in Bristol-Myers Squibb (NYSE:BMY) to 5.20M shares from 22.0M shares, in AbbVie (NYSE:ABBV) to 3.03M shares from 14.4M shares, and in Royalty Pharma (NASDAQ:RPRX) to ~8.65M shares from ~13.1M shares.
In Q3, Berkshire added Royalty Pharma (RPRX) and exited Merck

(NYSE:

MRK).