Intel CEO, chairman buy shares as stock sits near 52-week low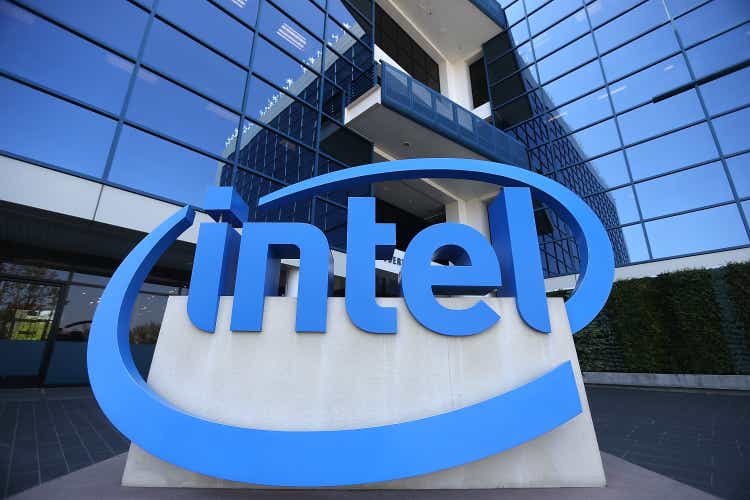 After Intel (NASDAQ:INTC) shares declined precipitously following its February 17 investor day, a couple of notable insiders have purchased the chipmaker's stock for the first time in months.
Chief Executive Pat Gelsinger, along with Intel's (INTC) Chairman Ishrak Omar, both purchased shares this week, with Gelsinger adding 5,600 shares and Omar buying an additional 11,025 shares, according to SEC filings.
Both purchases are notable, given their positions in the company. They also warrant attention after Gelsinger said at the event that Intel's (INTC) famously high gross margins would decline this year and not rise again until 2025, following several years of heavy investments.
Intel's gross margins are expected to fall to 52% in 2022 on an adjusted basis, and come in between 51% and 53% in 2023 and 2024, respectively. In the following years, gross margins are expected to climb back to a range of 54% to 58%.
Gelsinger also explained at the event that Intel's (INTC) adjusted free cash flow is expected to be negative $1 billion to $2 billion as the company ramps its investments to accelerate long-term growth.
The stock buy is Gelsinger's first purchase since October 26, 2021, according to OpenInsider, which tracks company insider stock trades. Omar's share purchase was his first since November 1, 2021.
Intel (INTC) shares have fallen nearly 12% since the start of the year, and touched a 52-week low on Thursday amid Russia's invasion of Ukraine.
Gelsinger, who spoke for a considerable amount of time at the investor day, also explained that it was necessary for Intel (INTC) to invest, citing the "continued proliferation of technology" which "is driving sustained, long-term demand for semiconductors."
The 60-year-old Gelsinger added the market opportunity in front of Intel (INTC) could reach $1 trillion by 2030 as it moves into foundry services, introduces chips designed for blockchain applications and bolsters its graphics offerings to compete with the likes of Nvidia (NASDAQ:NVDA) and Advanced Micro Devices (NASDAQ:AMD).
Though Gelsinger and Omar's purchases are notable, they came just one day after Raymond James upgraded the stock, citing a favorable risk reward at current levels.
Analyst Christopher Caso raised his rating to market perform from underperform, noting that even though Intel management has guided to no free cash flow for the next few years as it attempts to compete with AMD, Nvidia and others, even if the semiconductor industry were to experience a downturn, the firm did not think shares "would meaningfully underperform further."
"The path to [process superiority] is very long and expensive, and the outcome remains uncertain at best," Caso wrote in the note to clients.
In addition, Caso noted that even if there was an industry downturn between now and 2025, it could be difficult for Intel to get back to positive free cash flow, but if investors are confident in that time frame, any downturn in the industry "would present a better opportunity to own the stock."