Zendesk terminates $4.2B deal with Momentive after failed shareholder vote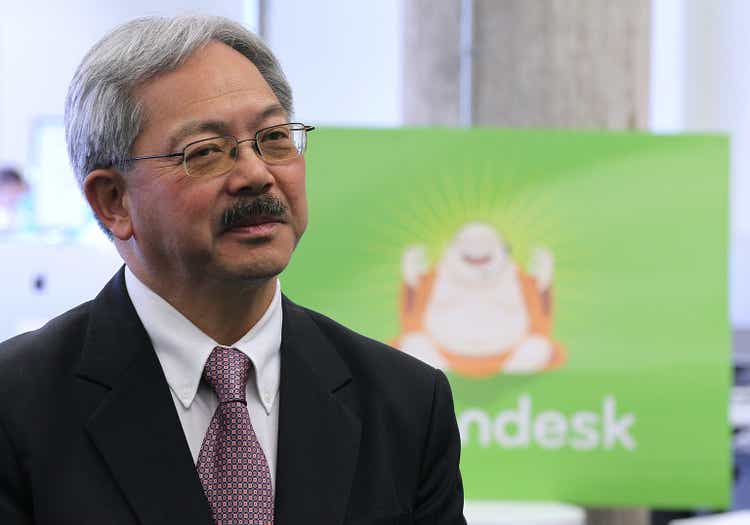 Zendesk (NYSE:ZEN) said it terminated its agreement to purchase SurveyMonkey parent Momentive Global (NASDAQ:MNTV) after failing to get enough support from Zendesk holders at a vote today. Momentive

fell 2%

in after hours trading.
Momentive also confirmed

in a

separate statement

that the deal was terminated, though MNTV did get enough support from its holders for a transaction.

Zendesk confirmed a Bloomberg report from Thursday that the deal was expected to be terminated after failing to get shareholder support for its Momentive purchase.
"While we were excited by the potential of this transaction to transform the customer experience and create stockholder value, we respect and appreciate the perspectives of our stockholders," Zendesk CEO Mikkel Svane said in a statement.
Zendesk's (ZEN) planned acquisition of Momentive (MNTV) had seen opposition from several investors and leading proxy advisory firms have recommended Zendesk holders vote against the MNTV deal. Investors including Jana Partners, which is also nominating directors for Zendesk board, Neuberger Berman, TIG Advisors and Janus Henderson had publicly come out against the deal.
Zendesk (ZEN) earlier this month rejected an "unsolicited" bid from a consortium of private equity firms to acquire Zendesk in an all-cash transaction valued between $127 and $132 per share.
Earlier, CNBC's David Faber said that Adobe (NASDAQ:ADBE) is not interested in a purchase of Zendesk as has been speculated.