Endo loses legal defenses in Tennessee opioid trial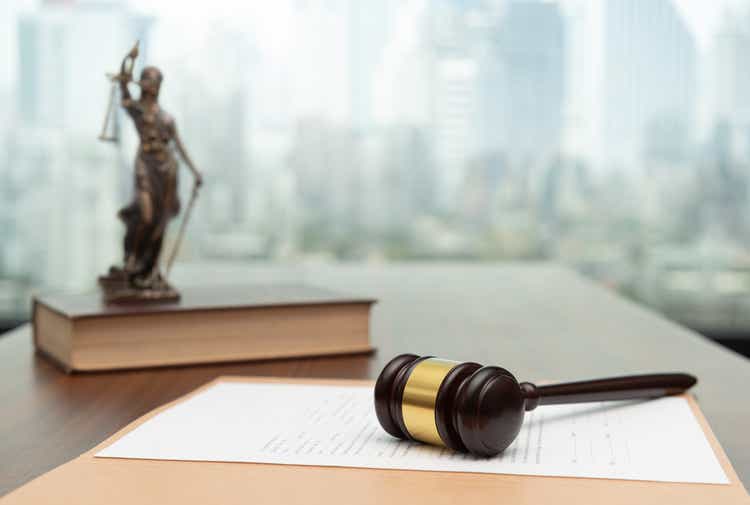 Endo International (NASDAQ:ENDP) was stripped of its legal defenses in an upcoming trial in Tennessee over the company's role in the opioid crisis, Bloomberg reported on Tuesday.
The decision taken by Judge Jonathan Lee Young of Tennessee Circuit Court was due to Endo's (ENDP) failure to submit files to more than a dozen local government entities suing the company over its marketing practices for opioid-based pain killers.
The decision issued through a "default judgment" marked the third time Endo lost its defenses in the opioid trials, Bloomberg said.
Last month, Endo (ENDP) disclosed that Tennessee state court could issue a default judgment against the company in the opioid trial.
Endo (ENDP) shares are currently trading lower despite better-than-expected financials posted by the company for Q4 2021 on Monday after the close.
However, the guidance for Q1 2022 fell short of Street forecasts. In reaction to the results, Raymond James analyst Elliot Wilbur, with a Market Perform rating on the stock, wrote: "Pandemic pressures continue to influence ENDP's product lines, a drag on branded products but a tailwind for VASOSTRICT throughout most of the pandemic."
"Uncertainty surrounding VASOSTRICT competition entry remains, and as such management opted to only provide 1Q22 guidance at this juncture."
In January, rival biotech Eagle Pharmaceuticals (NASDAQ:EGRX) launched vasopressin, a generic version of Endo's VASOSTRICT.