Toyota U.S. sales fell 11.2% in February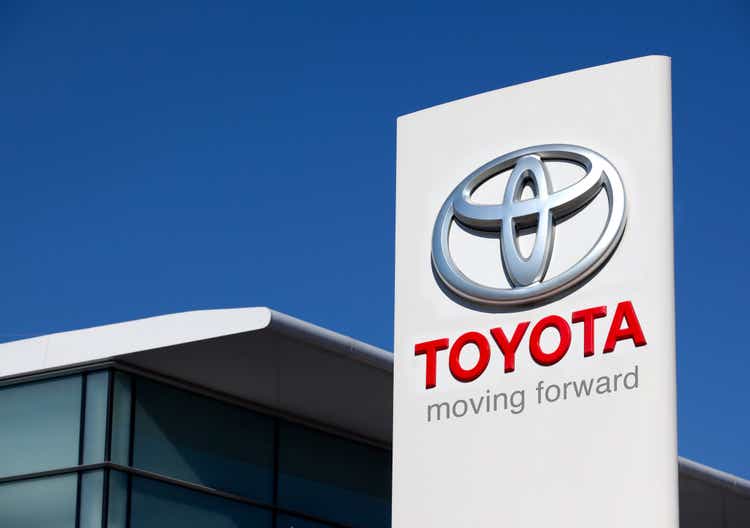 Toyota Motor (TM

+0.2%

) reports February U.S. sales declined 11.2% Y/Y to 157,827 vehicles vs. -5.1% in January 2022.
Toyota division sales slipped 11.9% Y/Y to 142,356 vehicles and Lexus division sales dropped 5.6% Y/Y to 20,231 vehicles.
EPV sales dipped 1.7% Y/Y to to 41,002 units, accounted for 25.2% of total TMNA sales vs. 22.8% year ago.
SUV sales +3.7%, Sienna -22.4% and Pickup sales -13.2% for the month.
Truck sales -2.4% and car sales -29.9% for the month.
The company will resume operations at all 14 plants in its home country on Wednesday after halting production due to impacts from a cyberattack against parts supplier Kojima Press Industry Co.