International Game Technology trades down despite strong Q4 performance and stable outlook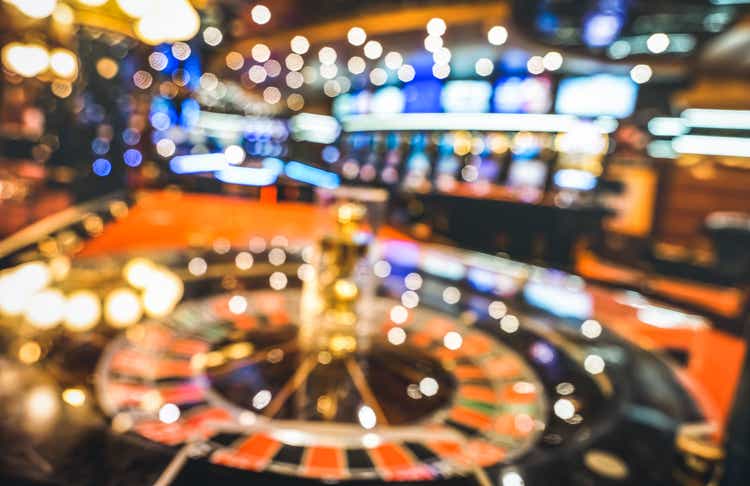 International Game Technology (NYSE:IGT) reported Q4 revenue growth of 19% to $1B led by 45% growth in Global Gaming revenue, 9% and 27% increase in global lottery revenue and digital & betting revenue respectively.
Operating income

almost doubled to $186M from $96M in year ago quarter; net income stood at $55M compared to a net loss of $220M led by higher profit and lower non-cash foreign exchange losses.

Adj. EBITDA was higher by 31% to $387M.
Cash from operations of $396M, up 58% from $251M in the prior-year period; free cash flow of $326M, up from $201M.
As of Dec.31, 2021, total liquidity stood at $2.3B, unrestricted cash of $591M and $1.7B in additional borrowing capacity.
Led by a improved leverage of 3.5x a year ahead of schedule through net debt reduction by $1.4B, the company reinstated quarterly cash dividend of $0.20/share during the quarter; reported $40M+ in share repurchases.
The company reaffirmed its outlook for FY22 wherein the 2021 revenue mix is seen consisting of global lottery (69%), global gaming (27%) and digital and betting (4%).