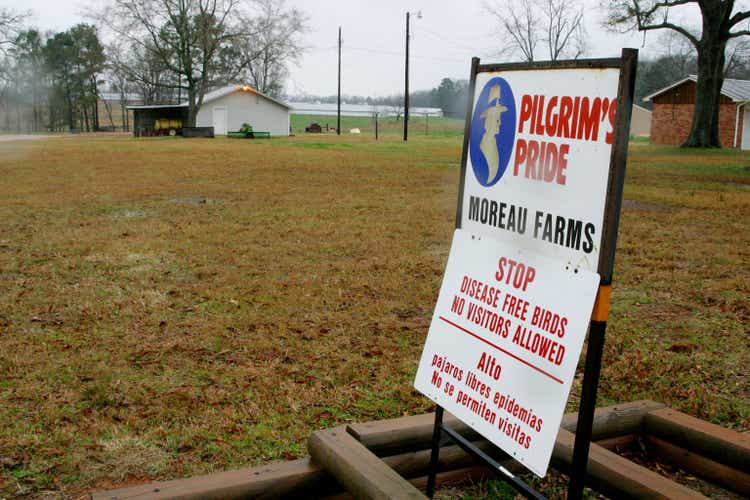 Pilgrim's Pride (NASDAQ:PPC)

ticked up 1.2%

after a CNBC commentator highlight some bullish call buying for the chicken producer.
CNBC commentator Jon Najarian highlighted some "big activity" with 10,000 of the September $25 calls.
Last month

Brazilian meatpacker JBS withdrew withdrew its offer to buy the remainder of the company it didn't already own, sending the shares tumbling 14% on Feb. 18. After initially bidding $26.50/share in August, JBS agreed to increase its offer to

$28.50 in November.
JBS already owned an 80.21% stake in Pilgrim's Pride, which the meatpacker purchased in 2009.
Also see, Pilgrim's Pride raised to buy equivalent at Stephens as shares plunge after JBS walks away.