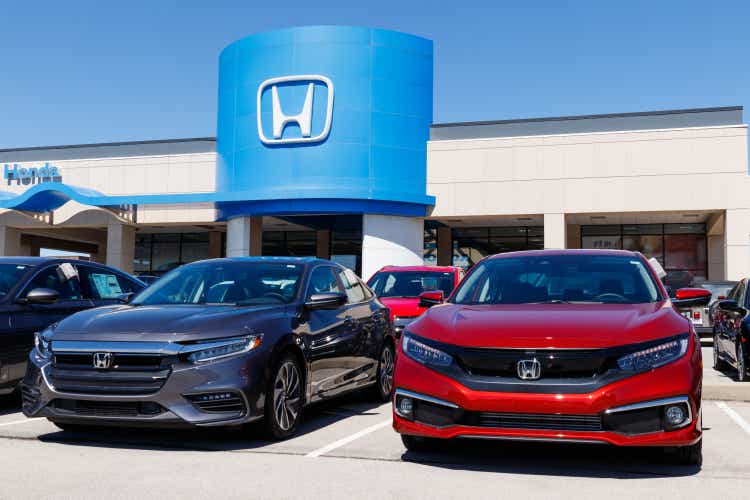 Honda (HMC

-2.5%

) reports U.S. total sales slipped 20.6% Y/Y to 84,394 units in February, but on YTD basis declined 20.3%.
Multiple supply issues and Winter Storm Landon disrupt progress in improving vehicle inventory.
Car sales -11.2

Y/Y and trucks sales -25.3% Y/Y for the month.

Sales in the Honda division fell 20.8% Y/Y to 75,095 units in February: Cars -10.8% Y/Y and Trucks -26% Y/Y.
Acura sales for the month -19.5% Y/Y to 9,299 units: Cars -16% and Trucks -20.6%.
HR-V reports strong sales record with growth of 63.1% Y/Y.
Electrified vehicles sales dropped 18.9% Y/Y to 6,489 units.