Aeterna Zentaris to get US patent for potential hormone disorder therapy AEZS-150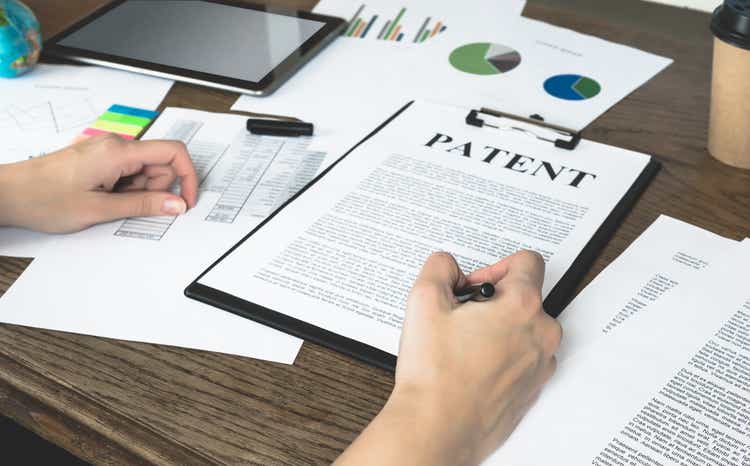 Aeterna Zentaris (AEZS

+7.7%

) said its licensor, The University of Sheffield received a notice of allowance from the U.S. Patent and Trademark Office (USPTO).
The patent application No. 16/608,611, entitled, "Parathyroid Hormone Fusion Polypeptide" includes claims intended to cover the company's

development candidate AEZS-150, and certain analogs.

AEZS-150 is being explored for the potential treatment of chronic hypoparathyroidism, a rare condition in which the body produces abnormally low levels of parathyroid hormone.
A Notice of Allowance is issued after the USPTO determines that a patent should be granted. A patent from the recently allowed application is expected to be issued in the coming months.
"This soon-to-be-issued patent is expected to provide protection for our development candidate AEZS-150 through at least 2038," said Aeterna CEO Klaus Paulini.