Cedar Realty Trust stock gains postmarket on acquisition by Wheeler REIT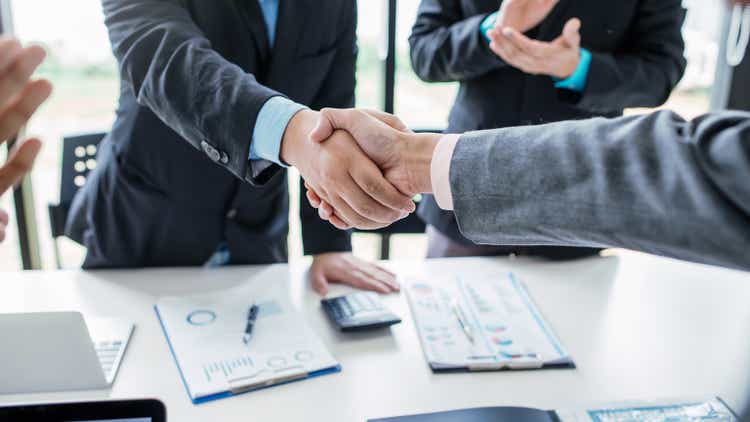 Cedar Realty Trust (NYSE:CDR) stock jumped 8.8% postmarket after the REIT said it will be acquired by Wheeler Real Estate Investment Trust (NASDAQ:WHLR).
WHLR will acquire CDR and its assets after the completion of the

below transactions, in an all-cash deal that values the assets at $291.3M.

CDR will sell a portfolio of 33 grocery-anchored shopping centers to a joint venture between a fund managed by DRA Advisors and KPR Centers for $840M.
CDR will sell the Revelry redevelopment project for $34M. Cedar is negotiating the sale of the Northeast Heights redevelopment project for $46.5M.
If the sale of the redevelopment projects is not completed prior to closing of the grocery-anchored shopping center portfolio sale, the DRA-KPR JV agreed to acquire these 2 projects for ~$80.5M.
The transactions are estimated to generate total net proceeds of more than $29/share in cash, which will be distributed to shareholders upon completion.
CDR will become wholly owned by WHLR and CDR stock will no longer be publicly traded.
All shares of Cedar's outstanding 7.25% series B preferred stock and 6.5% series C preferred stock will remain listed on the NYSE under their current tickers.
The announcement follows the completion of CDR's dual-track review of strategic alternatives.
The transactions are expected to close by the end of Q2 of 2022.