Consolidated Communications slides 21% as revenues decline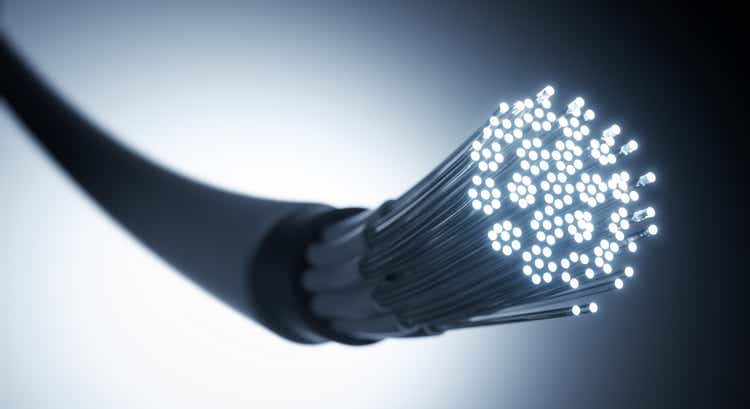 Consolidated Communications (NASDAQ:CNSL) has

nosedived 20.6%

after its fourth-quarter earnings where profits per share topped expectations but revenue dipped slightly year-over-year.
Those revenues fell 2.3% to $318.5 million; of that, consumer broadband revenue rose 1.1% to $67 million, while commercial and carrier

data transport revenue fell 2.9%, to $90.1 million.

Adjusted EBITDA was $126.2 million, down from a prior-year $132.3 million.
The company upgraded 330,000 locations in 2021 to multi-gig-capable fiber services. "In 2022, we plan to upgrade 400,000 additional locations and achieve a milestone of 1 million fiber Gigabit+ passings, demonstrating great momentum towards our goal to upgrade 1.6 million locations or 70% of passings by 2025," says CEO/President Bob Udell.
Net cash from operations was $22.9 million, bringing cashing and short-term investments to $210.4 million.
Meanwhile, the company says it's going to sell its Kansas City assets to funds managed by Alinda Capital Partners. That deal is expected to close in the second half of the year.