Disney weighs cheaper ad-supported tier for Disney+ - report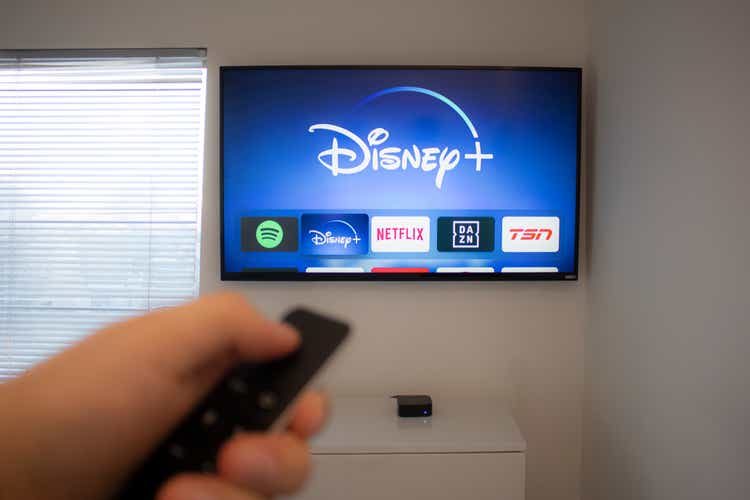 Walt Disney (NYSE:DIS) is discussing the prospect of a more inexpensive ad-supported version of its Disney+ video-streaming service, The Information reports.
That could give a boost to subscription growth that has

moderated somewhat since launch.

It would also put Disney firmly in the mainstream of recent streaming launches, as legacy media companies have worked to play catch-up to Netflix (NASDAQ:NFLX), the industry pioneer.
Most companies have now added ad-supported levels of their services as they look to tap advertising and subscription revenues, including WarnerMedia (NYSE:T) and Discovery (NASDAQ:DISCA), as well as Paramount (PARA, PARAA) and NBCUniversal (NASDAQ:CMCSA).
Such a move from Disney would leave Netflix as the only remaining major service that doesn't feature advertising.