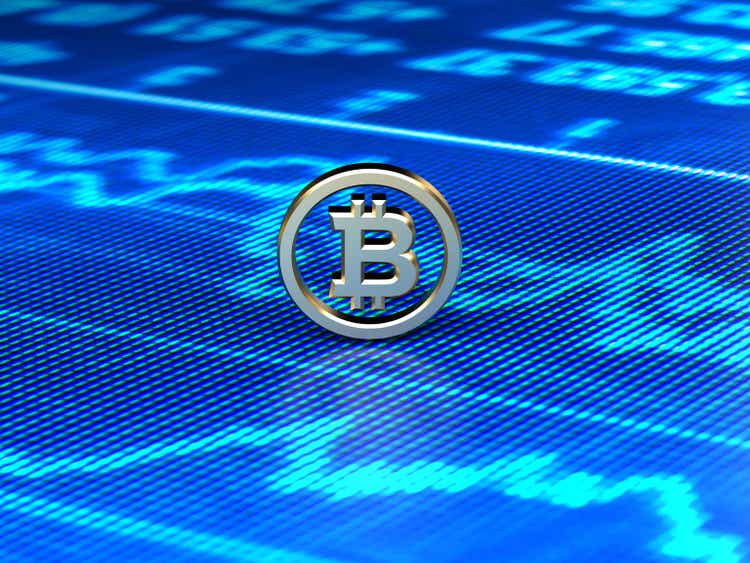 Marathon Digital (NASDAQ:MARA) produced 360.3 self-mined bitcoin during February 2022, a Y/Y increase of 729%; total bitcoin holdings increased to ~8,956 BTC with a fair market value of ~$386.8M.
Monthly bitcoin production: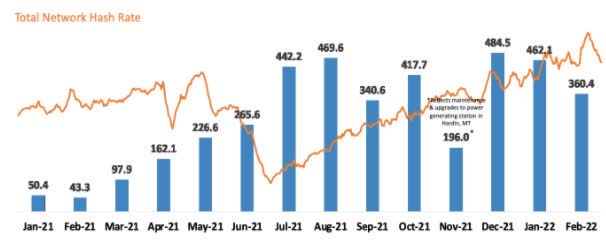 Cash on hand stood

at ~$106.4M and total liquidity, defined as cash and bitcoin holdings, was ~$493.2M.

The company's hash rate increased 8% from prior month post successful deployment and energizing 2.8K miners in February; during the month, it received ~7.6K top-tier ASIC miners from BITMAIN.
Marathon's existing mining fleet consists of 35.5K active miners producing ~3.8 EH/s.
By mid-2022, the company expects hash rate to be ~13.3 EH/s, while by early 2023 it is seen at 23.3 EH/s once all the miners are fully deployed (at that point mining operations are expected to consist of ~199K bitcoin miners).
The company continues to expect its mining operations to be 100% carbon neutral by 2022 end.
Shares

trading 1.7% down premarket.