90% of U.S. counties experiencing low or medium COVID community spread
Mar. 04, 2022 9:09 AM ET
Johnson & Johnson (JNJ), PFE, MMM, MRNA
AZN, NVAX, APT, ULTA, AHPIQ, BNTX
By:

Jonathan Block,

SA News Editor
42 Comments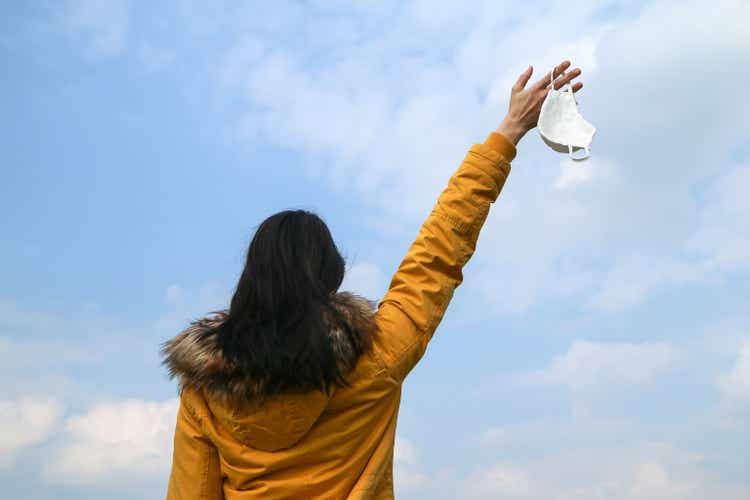 More than 90% of U.S. counties are now at low or medium COVID-19 Community Levels, a measure of spread of the disease, according to the CDC.
The Community Levels are important as they are

an indicator of COVID case trends across the country.

They are also used by the CDC to determine mask guidelines. In late February, the agency changed guidelines to base them on new metrics. In areas with low and medium levels, most people do not have to wear a mask indoors.
Vaccine makers: Pfizer (NYSE:PFE), BioNTech (NASDAQ:BNTX), Moderna (NASDAQ:MRNA), Johnson & Johnson (NYSE:JNJ), AstraZeneca (NASDAQ:AZN), and Novavax (NASDAQ:NVAX)
Mask manufacturers: Alpha Pro Tech (NYSE:APT), Allied Healthcare Products (NASDAQ:AHPI), 3M (NYSE:MMM), and Ulta Beauty (NASDAQ:ULTA).
On Wednesday, the White House unveiled a new pandemic plan that seeks a return to normalcy.