First Horizon leads weekly financial gainers, while Grab Holdings sinks the most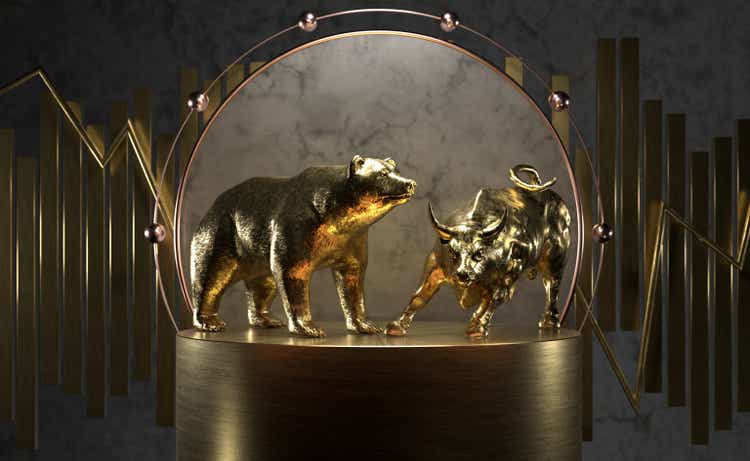 The financial stock that rose the most this week reflects the week's biggest bank deal, while the financial stock that fell the most is a fintech that delivered disappointing guidance.
The top five gainers for

the week ended March 4 (with market cap over $2B) were led by First Horizon

(NYSE:FHN)

, +30%. The bank

agreed to be acquired

by Toronto-Dominion Bank

(NYSE:TD)

for $13.4B in cash. Its stock ended the week at $23.70 per share, approaching the $25 per share acquisition price.

Rocket Companies (NYSE:RKT) stock

jumped 16%

for the week as it expects its Q1 gain on sale margin, a measure of profitability, to stay at least even with Q4.
Digital World Acquisition (NASDAQ:DWAC),

+9.0%

, the SPAC that agreed to take Donald Trump's social media business public, has risen for five straight sessions and was helped by TRUTH Social's launch two weeks ago.
Colombian bank Bancolombia (NYSE:CIB)

rose 7.4%

for the week; and
S&P Global (NYSE:SPGI), which operates S&P Dow Jones Indices and S&P Global ratings,

climbed 7.0%

in the week after its merger with IHS Markit was approved by the U.K. and EU.
The biggest decliner for the week, Grab Holdings (NASDAQ:GRAB)

slumped 42%

for the week, as guidance for its deliveries business proved disappointing.
Deutsche Bank (NYSE:DB) fell for a second week,

-26%

, as European bank stocks slid after the Ukraine war started.
Goosehead Insurance (NASDAQ:GSHD) stock

fell 25%

; late yesterday its COO disclosed the sale of 32K shares.
ING Groep (NYSE:ING), is another European bank,

dropped 24%

; and
Lufax Holding (NYSE:LU),

-24%

, a Shanghai-based financial services platform, rounded out the five stocks that fell the most this week.
While it didn't make the list for the weekly decliners, Upstart Holdings (NASDAQ:UPST)

took a 14%

tumble on Friday after its CEO sold a chunk of his shares. It ended the week up 10%.