Crude hits $130: U.S. may go at Russia oil ban alone, at least initially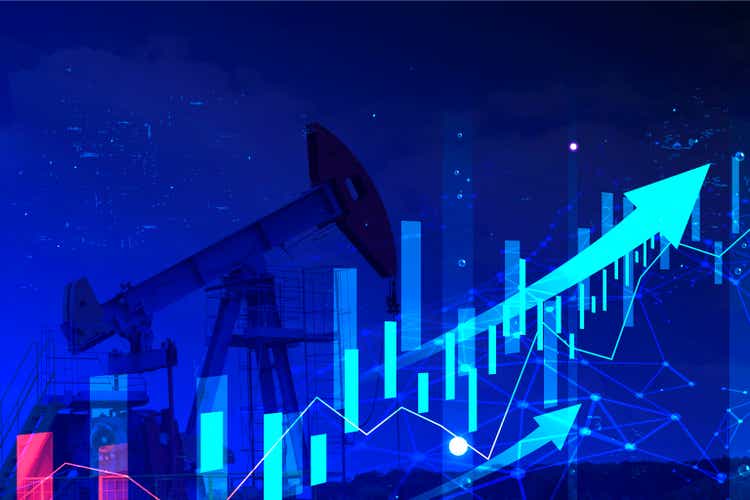 As pressure builds to sanction Russia, the Biden administration is inching closer towards a ban on the import of Russian oil and energy products. Brent (CO1:COM) touched nearly $140 a barrel on the news overnight, while WTI crude (CL1:COM) soared 12% to $130/bbl for the first time since 2008, threatening to intensify inflationary pressures. House Speaker Nancy Pelosi has already said she would support a crude import ban, as well as move to deny Moscow access to the World Trade Organization, marking an increased effort in Washington to "further isolate Russia from the global economy."
Quote: "We are now in very active discussions with our European partners about banning the import of Russian oil to our countries while, of course, at the same time maintaining a steady global supply of oil," U.S. Secretary of State Antony Blinken told NBC's Meet the Press.
While Russian crude only accounts for 3% of American imports, it's responsible for over half of Russia's export earnings. The U.S. may even go at it alone, without the participation of allies in Europe (at least initially), and is looking to make sure there is enough supply to offset any collateral damage. American officials held face-to-face meetings in previously-sanctioned Venezuela this weekend, with analysts speculating the OPEC member could be a source of incremental supply as gasoline prices in the U.S. topped $4 a gallon nationwide (Biden advisers are also weighing a trip to Saudi Arabia).
$200 oil? "One of the greatest uncertainties is if and how the escalation of economic warfare between Russia and the West will impact the flow of oil and gas," said Victor Shum, vice president of energy consulting at IHS Markit. "NATO members currently buy more than half of the 7.5M barrels a day of crude oil and refined products that Russia exports, and inventories are already low in the U.S. and at record-low levels in OECD Europe and Asia. The multiple dimensions to this war will lead to unexpected disturbances and outcomes."
ETFs: USO, UCO, BNO, SCO, USOI, USL, DBO, NRGU, UGA, OILK, NRGD, OLEM, USAI, NRGO, NRGZ, YGRN, UGA